11 Excellent Benefits of Done-For-You Blogging Services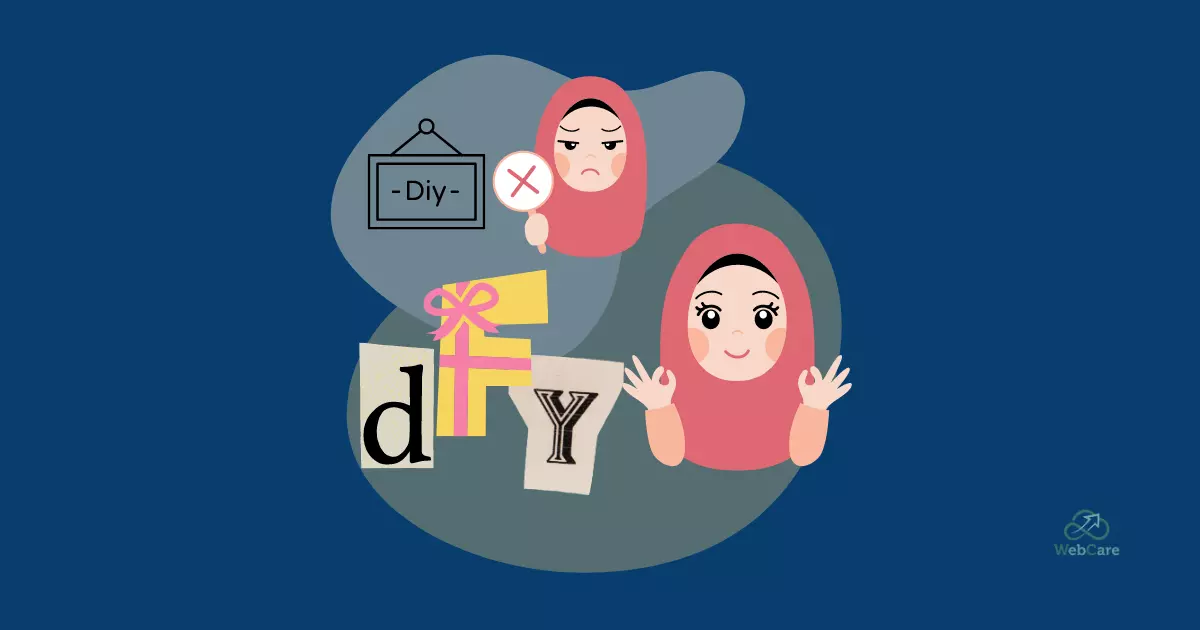 Done-for-you blogging can feel like a godsend for busy professionals.
The reality is, managing a blog while running your practice is no easy feat. And not just managing, but researching content, writing, overcoming writer's block, editing, and yet more writing.
On top of that, you're juggling client appointments, administrative tasks, and then there's the whole 'having a life' thing. It's exhausting!
But here's where done-for-you blogging comes in to save the day – or at least, many hours of it.
This isn't about taking shortcuts or compromising on quality. Far from it!
In fact, with professional writers handling your blog content creation needs, you're likely to see an uptick in engagement and brand recognition.
This I know from firsthand experience. As a Content Manager, I've helped blogs grow their traffic and ROI to well over 1 million. I know how much work is involved, and that is why I'm sharing all the benefits you will gain from a done-for-you blogging service.
1. Unlock Your Time with Done-for-You Blogging
The life of a healthcare professional is packed to the brim. Juggling appointments, staying updated on the latest research, and running your practice leaves little room for anything else.
Finding time to maintain a blog for potential clients can be a challenge in the hectic life of a healthcare professional. The solution? A done-for-you blogging service like WebCare Agency.
'Win' more hours in your day
A done-for-you blog content provider takes over all aspects of your blog management so that you can focus on what matters most to you – helping your clients get better. A done-for-you service will handle everything from coming up with great blog post ideas, writing engaging posts, ensuring each single post is SEO optimized for search engines, uploading it to your website, and much more.
What would you do with the hours you've just freed up in your day?
2. Maintain Consistency
Publishing fresh content regularly not only keeps readers engaged but also signals search engines about the activity level of your site – which helps improve visibility in search results.
On four occasions, I've seen the consequences of infrequent publishing. The first was an experiment done by Robert Ryan, a WordPress Developer, and we discussed his study in this article: SEO Don'ts Blog Owners Must Avoid.
The second was this blog, where I paused publication while recuperating from a setback. The third is a mental health blog that last published fresh content in 2020, and their rankings are taking a serious beating, dropping 26 points in just two months, while the fourth is a client of ours who decided to slow things down because of the pandemic.
In all these cases, I have seen (and felt) firsthand Google's interpretation: Divert traffic elsewhere.
Just think about it. Google wants to keep its customers happy by sending them to the best and most relevant blogs. Why would they want to send someone to a blog that last published content in 2020? Why would they send traffic to a blog that only posts content 'when they feel like it?'
You must signal to Google that your blog is worth sending traffic to, it is worth ranking highly, and that it is an active and current blog.
Achieving consistency made easy
Consistency is also key when building trust with clients and readers alike. This includes everything from the frequency of posting new articles to maintaining a consistent brand voice within every piece written.
This might sound daunting, especially given how much else there is to juggle, but here's where the magic happens: With done-for-you blogging, this becomes easy peasy lemon squeezy. Blog writing services take over creating consistent, high-quality content even amidst your hectic schedule; ensuring there's always something new waiting for readers at every visit.
At the very least, publishing twice a week will signal that your site is active and that it contains relevant and new information.
Our done-for-you blogging packages include 8 posts a month or 20 posts a month, giving you the optimal benefit of a post a day.
3. Leverage SEO Expertise Without Extra Effort
Blogging involves strategic planning and knowledge about SEO best practices, as well as industry trends relevant to therapists or other healthcare professionals.
A professional agency has experts who know how to build links effectively within blogs and also focus on proper formatting and SEO optimization – critical elements that influence how well your content performs on search engines, saving you the need for expertise outside the field while still reaping benefits.
These professionals ensure every post is optimized for maximum online visibility. Now doesn't that sound brilliant?
But then again, if you want to spend hours and hours learning about on-page SEO, technical SEO, keyword research, editing, writing, and WordPress (and inevitably, problem-solving), then let us know, as we might just employ you!
Important Lesson:

Done-for-you blogging is a game-changer for busy healthcare professionals. It frees up your time, ensures consistent quality content on your blog, and leverages industry expertise without extra effort from you. In short, it's like having an ace up your sleeve in the world of online marketing.
4. Maintain High-Quality Standards
If you try to juggle all tasks yourself, maintaining consistent quality across all blog posts can be challenging. By delegating this task, you not only free up valuable time but also ensure that each piece meets high-quality standards.
The beauty of having an exclusive team handle your blog management lies in their ability to maintain consistency while making each post distinctively enjoyable to read. The result? A highly successful business blog filled with fresh content that keeps readers engaged.
A style guide will ensure that the same standards are adhered to in all blog posts, and will act as the rudder while your content creation team creates blog content for you.
5. Craft Your Brand's Unique Identity
Making lasting impressions counts big time across all industries, including healthcare fields such as therapists, counselors, and coaches, among others.
A consistent brand voice echoed through every single blog post ensures prospective clients remember exactly who you are, plus the values associated with you after leaving the page.
Remember, a good time spent reading equals increased trust built over time. And this ultimately translates into business growth beyond expectations.
Your brand image reflects who you are
Your brand image plays a pivotal role in attracting potential clients or patients. With services that consistently produce great content, they help establish a connection between your brand message and its digital presence.
By including a description of your brand image in your style guide, your content creation team will ensure the correct tone-of-voice is maintained throughout the creation of your blog posts.
Here are two examples:
My name is Lily and I am a Meditation Therapist. For my brand image to exude the calmness that is integral to my practice, I use soft florals in my business logo, soft pastels on my website, and my tone-of-voice in writing is soothing, not excitable and methodical.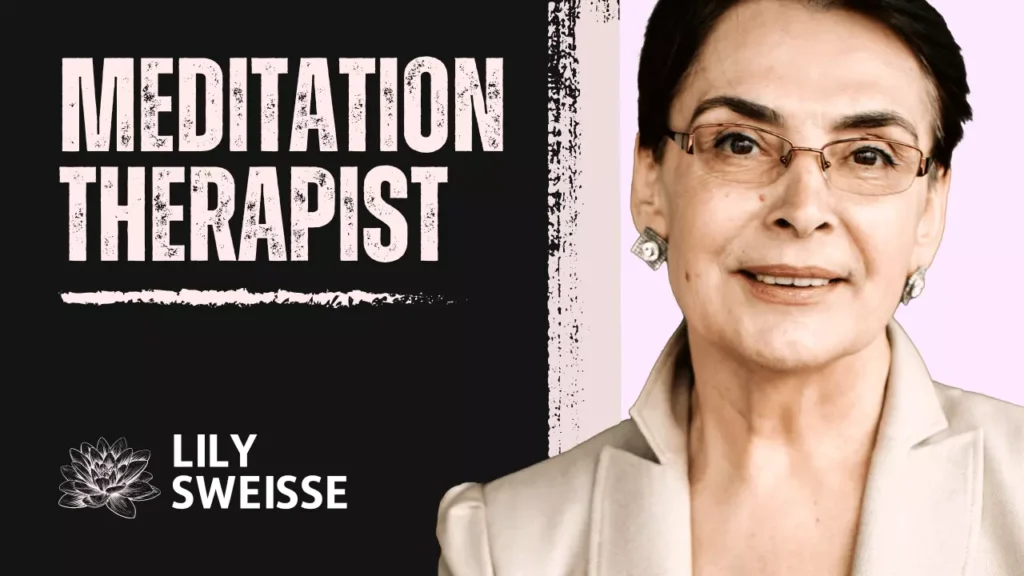 My name is Steve and I'm a Sports Psychologist. I'm also a triathlete and mostly work with teams. My branding is black and white and brown, as I see myself as a grounded, down-to-earth guy who just gets on with things. My blog's tone of voice is fun but brief, as my readers, like myself, don't have time to read long essays. 
Professional bloggers use this strong brand image to maintain uniformity throughout every published post – projecting professionalism, even as they work behind the scenes.
6. The Magic of SEO Optimized Content
Search engines like Google have an affinity for fresh, relevant content that captivates readers. By regularly churning out great blog posts, you can climb up the search engine results pages (SERPs). So when potential patients are hunting down services or insights related to what you provide, they're more likely to stumble upon your website.
A top-notch done-for-you blogging service will ensure each post is primed for search engines. They cleverly weave strategic keywords throughout your articles so it feels organic rather than forced or spammy – boosting both rankings and providing valuable content simultaneously.
Important Lesson:

SEO-optimized content grabs attention and keeps readers engaged. The result? More patients, more referrals, and unexpected business growth.
7. The Importance of Engaging Content
A good blog post provides value to its readers first and foremost. When people find useful information on your site, they're likely to share it across social media platforms or link back from their own websites – boosting visibility for both search engines and prospective patients alike.
An expertly written single post has the power to generate traffic long after publication thanks to its evergreen nature – making professionally written posts an excellent investment for businesses seeking sustainable growth strategies.
Unlike Social Media Posts, which has to be generated fresh, published daily, requires frequent interaction and monitoring, a published blog post can generate traffic for years. It is a long-term investment worth every sent, and more.
Holding readers' attention with stellar posts
Drawing new visitors isn't enough; keeping them hooked once they land on your site is equally crucial. With professionally written posts from a premier done-for-you blogging service at hand, expect informative yet fun-to-read blogs that strike a chord with readers.
This caliber of quality content encourages users not just read one single post but also explore other areas of your website – thereby increasing their chances of converting into actual clients or even referring others towards you.
Crafting fun-to-read blogs
To ensure repeat visits, each piece should be informative and also provide an enjoyable reading experience tailored specifically to your target audience.
This ensures that every visitor finds something valuable within the pages of your website, helping to build links and establish your reputation as an industry leader over time.

8. Leverage Industry Expertise for Your Own Benefit
Services like WebCare Agency provide access to seasoned writers and editors who are adept at creating engaging, professionally written posts. These expert writers understand the intricacies of your industry and know how to weave compelling narratives that resonate with your target audience.
E-E-A-T industry experts for your YMYL blog
A blog that provides advice on health or money is classified as YMYL (Your Money or Your Life) and as such, is under even more scrutiny to provide content that adheres to E-E-A-T. That is Experience, Expertise, Authoritativeness and Trustworthiness.
How that works in a nutshell is that when a new post is published, the search engine bots check whether your writer is legitimate, and if so, what kind of person is this? Someone with a solid social reach, someone who is known as an expert or is highly knowledgeable? Or is your post written by A. Nonymous, in which case there's no social verification? What right has this A. Nonymous then have to provide mental health advice? None? Then let's rather sink this post into obscurity and not lead people to it (concludes the bots).
This does not apply to ghostwriting though, where, although someone else wrote it, you append your name to it as an industry expert. With our done-for-you blogging service, the options are there to make use of the writer's bio, or your own name upon publication.

9. Streamline Your Processes with Done-for-You Blogging
For healthcare professionals, therapists, and coaches running their own businesses, time is a valuable commodity that can quickly become overburdened with daily tasks and clientele. With daily tasks piling up and patients to attend to, finding the bandwidth for blogging can be tough.
A typical example from a previous client worked like this:
The SEO Guru in Pakistan would research a keyword for a blog post. This would be given to the VA. The VA would ask the CEO to approve the keyword, after which it was sent (via the VA) to the Editor. The Editor would pick the most suited writer and assign the blog writing to that writer. Once finished, the article would be passed to the Editor, who would pass it to the VA, who would pass it to the CEO, and there it often would get delayed.
But once it was eventually approved, it would go back to the VA who would then send it to the Web Developer. The Web Developer would upload the article, notify the Editor, who would then continue to edit, format and optimize it for SEO. But that's not all, now instructions had to be sent to the Graphic Designer to create a featured image, plus compelling graphics to add inside the post. These would be sent to the Editor, who would add it to the article, after which the VA would notify the CEO, who would hit 'Publish.'
Crazy right?
But what if I told you there was an easier way? Enter done-for-you blogging – a service designed specifically for busy professionals like yourself. From keyword research through to hitting 'Publish' all can be done for you with a done-for-you blogging service.
(Did I mention that our Done-for you blogging service includes adding a featured image?)
10. The Time-Saving Power of Outsourcing
No more burning the midnight oil brainstorming blog topics or spending hours crafting content only to have it fall flat on search engines. Done-for-you blogging services take care of all these aspects – from topic ideation right down to SEO optimization.
This not just saves your valuable time but also ensures each single post published on your blog meets high standards set by experienced writers and editors who are experts in creating engaging, fun-to-read blog posts tailored for your audience.
Efficiency is the name of the game
Lastly, let's talk about efficiency. When you outsource the creation of great blog post content to t done-for-you blogging service, the process is streamlined, making it more efficient than ever before.
No longer do you need to worry about keeping track of multiple drafts at different stages of completion; instead, you get professionally written posts ready to publish directly onto your site without lifting a finger. That's a surefire recipe for success in a successful business.
Important Lesson:

The blogging sphere can feel overwhelming, especially when you're knee-deep in running a healthcare or coaching business. That's where done-for-you blog content steps into the picture.

Save time, reach more patients, and enhance your brand. Learn how to streamline content creation now.

In the digital landscape, a robust online presence is non-negotiable for healthcare professionals. A surefire way to broaden your reach and amplify your audience? Consider investing in done-for-you blogging.
11. Content Pyramid
If you are trying to break into the market with your new business or a niche offering, you need to make an impact. Writing one or two posts on this topic over a few weekends is not going to cut it, sorry to say.
What you need is a critical number of posts which show Google that 'I know my stuff – see how many blog posts I have crafted on this topic!' That critical number can vary depending on the competition. If you are a Cognitive Behavioral Therapist, competition will be tough. You would have to generate a large amount of posts.
If you have a more niche focus, for example phobias, your competition might be less, but still, to be seen as an industry expert and attract organic traffic, you still need to write a lot.
According to my research, at least 30 articles – just to move the needle. But, from there-on, the more content you create, the easier it will be to get noticed! 
This is where the content pyramid comes into play. You have a 'base' of articles that lays the foundation for your topic. Once this base has been established, you add onto it with more competitive keywords. This can be a slow and tedious process. Writing 30 top quality articles by yourself is no mean feat!
But there is an easier way. By using a done-for-you blogging service, a base of 20 articles can be created in just one month. 
Now doesn't that sound fantastic?
FAQs in Relation to Done-For-You Blogging
Conclusion to Done-for-You Blogging
Unlocking your time with done-for-you blogging is a game changer.
No more late nights spent drafting and editing posts.
You've seen how professional results are within reach, thanks to expert writers and editors who know their craft inside out.
Your practice can now extend its reach further than ever before, connecting with patients through engaging, SEO-optimized content that speaks directly to them.
So my question to you is simple:
Do you have the time to create 20 posts a month and still run your practice?
No?
Would you like to benefit from organic traffic, the long-term benefit of long-form content, being seen as an industry expert, and having free time to focus on your practice and family?
Then it's simple – make use of a done-for-you blogging service that will manage your blog and the content creation process, while you reap the benefits.
Tap into the benefits of WebCare Agency's team of topic experts, accredited writers whose social reach will garner the coveted E-E-A-T stamp for your website.
All while you sit back and relax. No need to burn the midnight oil, trying to smash sentences together just to publish a post 'ever so seldom.'
To get you set up for success and gain that much needed organic traffic for your blog, just get in touch!
WebCare crafts quality content for healthcare blogs using our team of top AI optimization experts. If your YMYL blog needs E-E-A-T, our AI writers provide the authority and credibility your blog needs. Sign up to get Early Access to this service.
If you liked this content or think it could benefit someone else, please like or share!
---
Recommended Reading:
---