6 Holistic Mental Health Approaches: A Guide for Therapists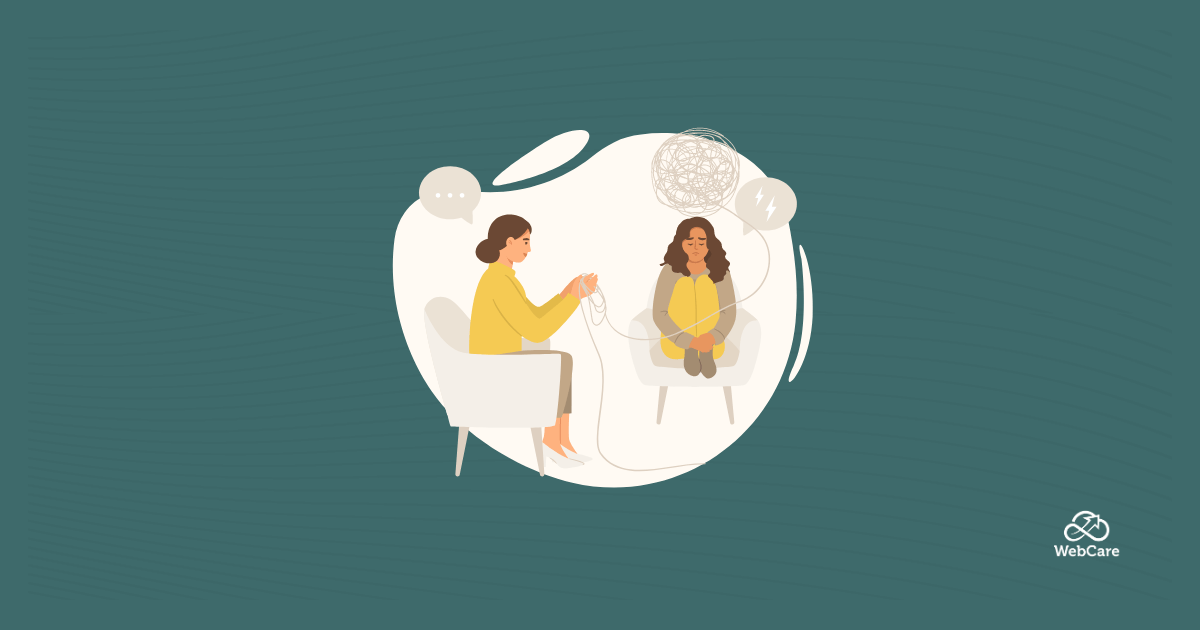 Compassion.
Yup, that's the word.
The journey towards mental wellness calls for compassion.
As a compassionate practitioner, you need to blend certain approaches as a therapist into a personalized journey of healing. Every individual's path is unique. The first step should be to recognize this.
In this short guide, we introduce six holistic mental health approaches, each acknowledging the interplay between mind, body, spirit, and environment.
Let's dig in!
1. Test Your Bond With an Interview
In therapy, the first session is important, like making a new friend. We chat to understand each other and see if we're a good match. Just like companies talk to employees leaving, we talk to learn and grow.
Feeling Right: It's like trying on new shoes – we see if they fit comfortably. We ask, "Are we feeling good working together?" and "Can we make progress?"
Being Honest: If I can't help much, I'll tell you and suggest someone who can. It's like finding the best team for your game.
Your Way: After our chats, we try out different things. We ask, "Did that feel good? Did you like it?" This helps us find the best way to help you.
Goodbye, for Now: When our talk time is almost done, I'll let you know. We'll quickly talk about what we did and what's next. It's like saying, "See you later."
In therapy, our talks and friendly goodbyes help us build a strong team for your happiness and wellbeing.
2. Listen. Listen. Listen.
Listening is the heartbeat of counseling, especially when clients feel anxious. It's a way of saying, "Your thoughts are important." Active listening has three simple steps.
Step 1: Understand: Give your full attention, shut out distractions.
Step 2: Remember: Capture key details, like using memory snapshots.
Step 3: Respond: Show you're connected through words and gestures.
Ways to express active listening:
3. Be Warm and Focus On Healing Arts
In those early therapy sessions, things might feel a bit formal. But that's where your unique personality comes in, adding a touch of comfort. Tailoring your communication to match your client's style is like finding the right melody. It's about speaking their language while helping them find their balance.
For the quieter, more anxious clients, a composed and gentle approach works wonders. Your reassuring tone encourages them to open up without feeling overwhelmed. And for the more energetic souls, your vibrant yet relaxed demeanor keeps the energy positive. It's a delicate dance between reflecting their personality and creating a calming atmosphere. Research even shows that when therapists and clients share similar personalities, it paves the way for better progress.
And let's not forget the ambiance. Set the mood by adjusting the temperature and ensuring privacy with a gentle background hum. Little comforts like tissues and soft pillows go a long way. For the little ones, provide toys; for grown-ups, stress balls and soothing decor like plants and artwork. This thoughtful approach transforms therapy into a comforting journey, guided by your genuine care.
4. Focus On Mindfulness With Targeted Questions
Even before the first session, the power of asking meaningful questions comes into play. Those initial intake forms? They're like puzzle pieces, fitting together basic information and hints about struggles.
Before session one, take a moment to absorb what's in those forms. It's a way to show you're ready to listen and understand.
But here's the trick: When you're face-to-face, don't just repeat what's on paper. Use those details as stepping stones. Ask, "Why now? What's brought you here today?"
Focused questions are like treasure maps, leading to hidden thoughts and emotions. Tune in to the words they use, and remember, trust grows over time. If your questions don't quite hit the mark, don't worry – simply try a new angle.
As your connection deepens, interview questions become even more powerful. You might ask how their days have been, how they'd rate their mood, or what advice they'd give to someone in a similar situation.
In the heart of every question, there is understanding. It's a key that unlocks a richer, more meaningful conversation in every session.
5. Build a Lasting Connection 
The progress your clients make depends on the genuine connection you forge – known as the therapeutic alliance. Research confirms that a positive partnership between client and therapist is a key to success. It involves understanding their goals, working collaboratively, and forming a bond based on trust.
This alliance isn't just about techniques; it's rooted in real empathy and a truly positive attitude. Being authentic matters, as clients can sense when you're sincere.
Having meaningful conversations about various topics shows that you genuinely care about them beyond their immediate concerns. These discussions help build a deeper connection and often lead to unexpected breakthroughs.
Here are a few more tips to foster strong connections:
A flourishing therapeutic alliance is the cornerstone of success, anchored in genuine connections and mutual respect.
6. Stay in Touch
Fostering a genuine bond matters. With sessions spread out, provide an email or phone for a lifeline. Sharing resources like mental health blogs and support groups shows you care. Encourage them to join your social media or newsletters for a daily link.
Conclusion to Holistic Mental Health Approaches
As practitioners, cherish the bond you share with your clients. Despite the emotional connection, always uphold professionalism and respect their privacy.
Yet, don't forget the strategies mentioned earlier. They will surely help you with a positive start.
Here's hoping you have great therapy sessions!
WebCare crafts quality content for healthcare blogs using our team of top AI optimization experts. If your YMYL blog needs E-E-A-T, our AI writers provide the authority and credibility your blog needs. Sign up to get Early Access to this service.