14 Brand Naming Strategies for Your Healthcare Practice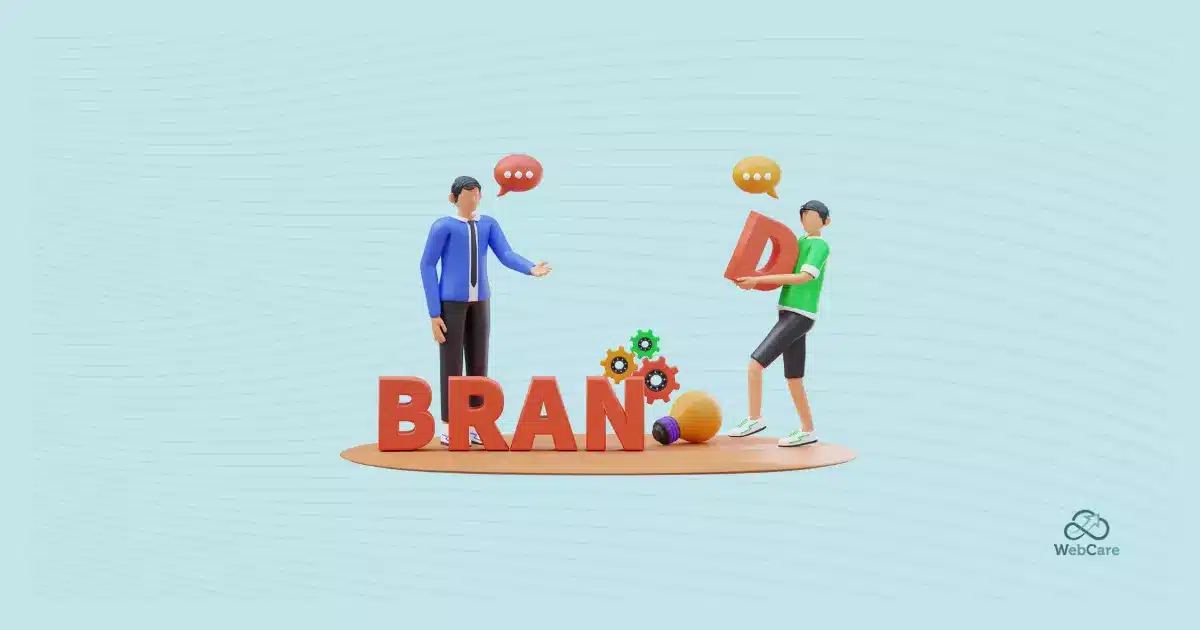 In the increasingly bustling health and wellness arena, where finding balance in life is top of mind, one element stands out as an icon: brand names.
Beyond mere labels, brand names represent the values, essence, aspirations, and identity of products and practices.
To pick the ideal brand name for your practice, we'll help with invaluable brand naming strategies. This comprehensive guide will delve deep into the intricate art of creating meaningful brand names that resonate deeply with audiences worldwide.
1. Sculpting Identity: Carving Out a Brand Name that Reflects Values
A key aspect of branding your service lies within its name; follow these steps to craft one that conveys what makes your business unique:
Core Values Expressed in Its Name: For your brand to achieve long-term success and win client's trust, its values should come through clearly in its name. An acronym that accurately represents you ensures authenticity and increases credibility with customers.
Personality Expressed in Name: For maximum effectiveness and brand consistency, names that capture your company's personality traits—whether nurturing, adventurous, or innovative—should reflect them directly in its name. Doing this creates a coherent brand identity.
2. Nameception: Unveiling Layers of a Multidimensional Name
The core of a compelling wellness brand name lies in its multi-dimensional essence—a fusion of your brand's core values and purpose. This process involves diving deep into the soul of your brand and uncovering its foundational elements:
Undertaking Soul Searching: Explore your brand's values, mission statement, and overall objective, forming the cornerstones for its creation and establishment.
Holistic Align: Holistic health is increasingly prized; ensure your brand name reflects this objective by reflecting physical, mental, and emotional balance in terms of physical wellbeing principles.
A name that communicates this balance will resonate strongly with target customers.
3. Beyond Words: Visual Elements that Shape Wellness Brand Names
Your brand name doesn't only consist of text; its visual and auditory elements also influence perceptions and can enhance brand appeal. Consider these factors when developing or choosing the name for your wellness business:
Imagery that Speaks: Imagine how your brand name could look as an iconic logo or package design element—when appropriately combined, it can leave an unforgettable first impression!
Simplicity Reigns: Simplicity reigns supreme in an ocean of information; thus, an easily read and recognizable name will aid quick recognition and recall.
Font and Design Philosophy: Select font styles that reflect the character and identity of your brand, creating the appropriate audience connections while stimulating desired emotions in those viewing.
4. Feng Shui of Brand Naming Strategies: Balancing Energy Within Your Name
Just as Feng Shui creates harmony within physical spaces, brand naming strategies should also aim at striking a balance when considering brand awareness.
Consider these Feng Shui tactics when coming up with names:
Positive Phonetics: The way a name sounds can evoke certain feelings; consider selecting names with phonetic elements that evoke positivity, serenity, and equilibrium to establish instant rapport with your audience.
Number's Influence: Use numerology to infuse your brand name with energy and significance, drawing upon specific numbers to enhance its appeal and bring more excellent life into its mission statement.
5. The Ripple Effect: How a Name Can Trigger Emotional Wellness
Emotions are a pivotal component in the journey towards wellness. To ascertain that your brand appellation cultivates emotional wellbeing, give distinct consideration to these aspects while also exploring Squadhelp's naming solution:
Emotional Association: Your brand name should evoke feelings of happiness and empowerment among your audience. Select words with positive emotional associations.
Cultural Sensitivity: In our globalized world, cultural differences matter immensely. Be sure that your chosen name does not evoke negative associations and emotions for anyone living anywhere.
6. Sustainable Syllables in Brand Naming Strategies
Any brand committed to holistic wellness must reflect this responsibility with eco-conscious branding practices that reflect that commitment in its name.
Make a statement of environmental consideration through your brand naming strategies: echo eco-friendliness into it as part of its values.
Select an Eco-Friendly Lexicon: Select words that reflect your brand's dedication to sustainability and environmental welfare; that way, its name becomes a symbolic representation of your core beliefs.
Subtle Eco-Messages: Choosing a name that subtly conveys your commitment to environmental causes can create instantaneous bonds with consumers who care about sustainability.
7. Chroma Language: Exploring Colors as Linguistic Tools in Branding 
Color can have an enormous effect on emotions and perceptions; harness their language within your brand name for increased resonance:
Color-Conscious Naming: Select words that evoke colors associated with health, vitality, and balance to elicit visual associations that support your brand mission and will create associations that reinforce it.
Synesthetic Harmony: Create an immersive brand experience by pairing your company name with an emotional color. This multisensory connection profoundly impacts people's memory of your brand identity.
8. Resonance Reservoir: Crafting Memorable Names
Memorability is one of the cornerstones of wellness brand success, so employ these techniques to ensure your brand name resonates in people's memories:
Alliteration and Rhyme: These literary devices add musicality and catchiness to brand names, making them memorable and catchy.
Wordplay with Meaning: Create names that catch people's ears and provide a deeper layer of significance associated with wellness that resonates long into the future.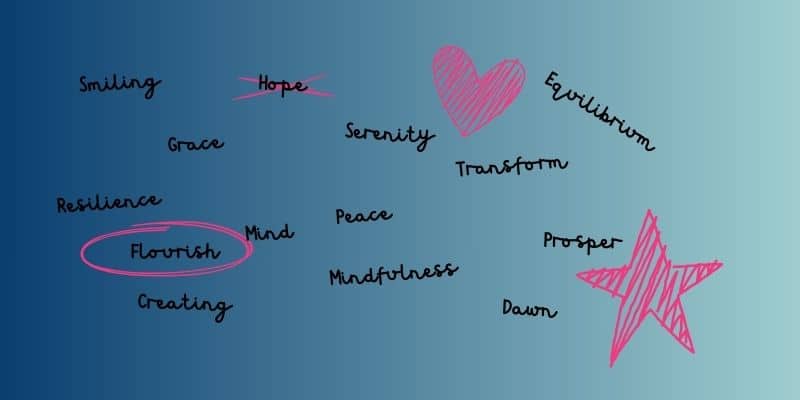 9. From Chrysalis to Butterfly: Naming Your Wellness Brand's Evolution
Brands are living organisms that change over time; anticipate this growth when selecting their name:
Scalability Factor: Select a name with ample scalability factors to allow for any expansions, shifts, or focus diversification within your brand's focus area. Doing this ensures it remains current and adaptable over time.
Timeless Elegance: Strive for a name that transcends current trends, reflecting timeless values that won't wilt as your industry and customer preferences shift.
10. Calligraphy for Wellness Branding
In wellness branding, names can serve as canvasses to express creativity. Consider:
Visual Elegance: Give your brand name its due, from visual elegance to form-function synthesis—create something genuinely artistic with this form-function confluence!
Cultural Nuances: Explore cultural aesthetics to incorporate visual elements that resonate with your target audience, adding cultural depth and richness to your name. These subtle additions add dimension and make a name more approachable and memorable for potential clients.
11. Infinite Wordplay: Exploring the Boundless Creativity of Naming
Naming can be an exercise in endless creativity; use these brand naming strategies to expand on its possibilities:
Play With Language: Play around with words by combining, merging, or coining new terms – an approach sets your brand apart and opens doors to numerous branding possibilities.
Metaphorical Depths: Your brand name should embody the spirit of wellness with metaphors that convey rich layers of meaning to encourage customers to explore further. These metaphors should spark their interest as consumers uncover deeper layers.
12. Emotional Keywords: How Specific Words Bring Out Emotions to Your Brand
Words have incredible power to evoke emotions; use this opportunity to add emotionally charged terms to your brand name:
Positive Lexicon: Select words that resonate positively, such as joy, serenity, and inspiration, to instantly establish emotional connections with your audience. These can make an instantaneous emotional impression on them.
Aspirational Vocabulary: Use words that represent wellness and holistic living goals as aspirations in your vocabulary to build motivation while creating a shared sense of purpose among peers.
These practices not only create motivational effects but can be transformative!
13. Echoes of Nature: Finding Inspiration in the Environment for Naming
Within your brand naming strategy, drawing inspiration from nature can align with holistic principles and give your brand name an air of authenticity and relevance for target customers.
You may use nature's elements as guides when crafting names with lasting impressions for audiences:
Botanical Allusions: Incorporate botanical names into your brand to add an organic feel and invoke images of growth and vitality. Doing this adds not only natural character to it but also adds strength.
Geographic Harmony: Choose names inspired by beautiful scenes or locations associated with wellness for customers' immediate recognition and a sense of place for your brand. This helps establish quick bonds while adding the sense of familiarity that customers seek from familiarity brands.
Animal Symbolism: Animal names that symbolize strength, endurance, or balance can add extra meaning and show the interconnectivity among living things. Such references also help your brand stand out as unique from others in its marketplace.
14. Healing Lexicon: Crafting Word Associations With Positive Associations
Words can have an indelible mark on our emotions and perceptions. By carefully selecting words with positive associations, you can craft brand names that foster optimism and wellbeing: the result will be a genuinely healing lexicon: creating names with optimistic connotations is possible!
Joyful Terminology: Add words that resonate with joy and positivity into your name to instantly generate feelings of wellbeing while creating emotional associations between words that convey happiness and positivity and your name.
Soothing Vocabulary: Select words with soft qualities to reinforce the brand's commitment to holistic wellness and bring an air of tranquillity and relaxation. When hearing them, these names could trigger positive associations for people; such an effect will reinforce the brand's message about holistic wellbeing.
Uplifting Imagery: Create a name that conjures positive imagery and emotions. Words that bring to mind sunrises, clear skies, or gentle waves can instantly give rise to feelings of renewal and positivity.
Conclusion to 14 Brand Naming Strategies
Naming your practice can be an extraordinary journey that crosses language, psychology, design, and emotions. Your brand name becomes more than an identification tag: it represents its purpose, values, and holistic approach to health.
As you embark upon this creative endeavor, remember that your brand name promotes a healthier and happier world. Your brand name can become an agent of wellbeing for others to discover and connect to, drawing them in while leaving an immeasurable mark on them and the world.
So when crafting the identity of your brand, be intentional about choosing its name carefully. It embodies wellness with every syllable – in this way, it becomes not simply a label but an embodiment of your commitment towards living a holistic and peaceful existence.
Applying Your Brand Naming Strategies
These 14 tips are ideal to get your creative juices flowing. My best advice is to grab a piece of paper, and jot down words as they come to you. Read through these 14 tips again and let your thoughts flow, writing as many words down as you can that you find appealing and fitting.
Next, read through your list, and circle the ones you prefer. Now…. try and create combinations, and as mentioned earlier, consider visual elements such as your logo.
On a new piece of paper, write your top three. Stick that piece of paper up somewhere where you can see it often, such as the fridge or a mirror. And finally, my sage advice from many years of entrepreneural experience: sleep on it. You will wake up with your practice's new name first and foremost on your mind.
This guest post was kindly provided by Squadhelp, who provides a very useful business name generator. If the above tips didn't help, I suggest giving them a try.
Once you have settled on your business name and you need help creating content for your blog, feel free to contact us to find out about our healthcare content creation services.
WebCare crafts quality content for healthcare blogs using our team of top AI optimization experts. If your YMYL blog needs E-E-A-T, our AI writers provide the authority and credibility your blog needs. Sign up to get Early Access to this service.