8 Effective Strategies for Writing Healthcare Content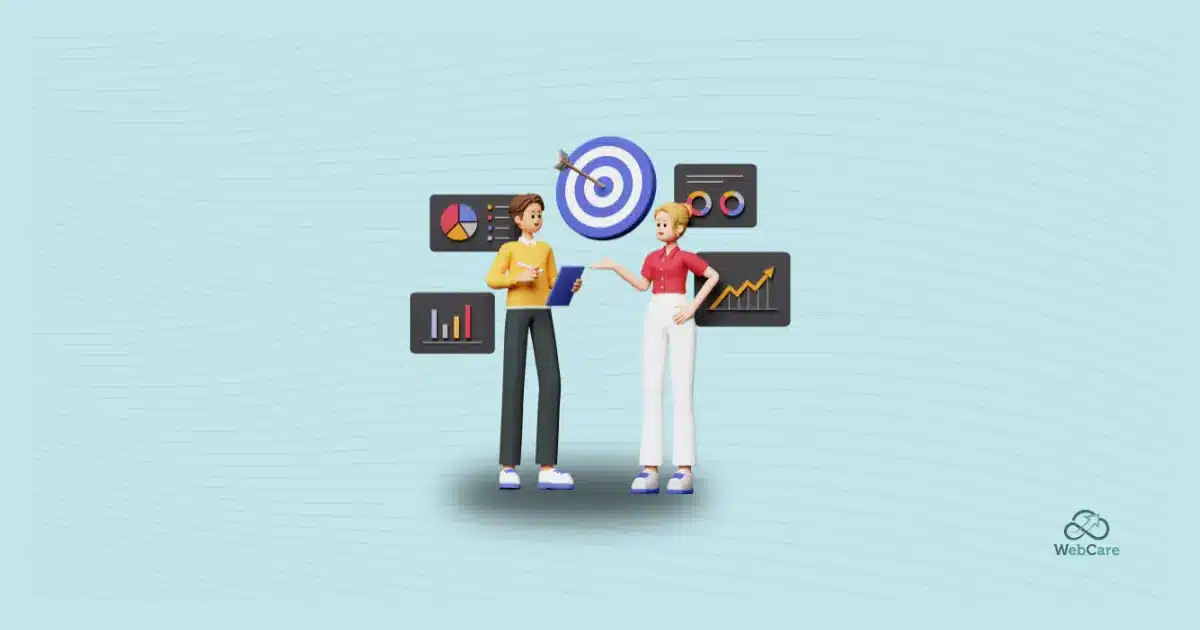 Writing healthcare content is not as easy as you would think!
It is a skill that requires an intensive grasp of the sector and an ability to convey complex information in a way that strikes home with diverse crowds.
In this blog post, we share valuable insights into writing healthcare content that is creative, effective and engaging.
We will explore crucial aspects, such as identifying your target readership and simplifying medical jargon for better clarity. Additionally, we delve into creating relevant buyer personas and adapting language according to your ideal reader's understanding.
The importance of keyword research in writing healthcare content cannot be overstated. We will discuss this alongside the proper placement of keywords for significant SEO gains. We also underscore the role fact-checking plays in enhancing your authority.
You'll gain insights on how to incorporate facts effectively, provide relatable examples, conduct thorough research, craft interesting outlines and proofread your work meticulously before publishing it. With these strategies at hand, you can create high-quality healthcare content that engages readers while positioning yourself or your organization as a trusted source within the healthcare industry.
1. Understanding Your Audience
It is essential to identify your ideal readers when crafting healthcare content, as most individuals lack medical knowledge and need information that can be easily understood. Most people aren't medical experts, so break down complex info into bite-sized pieces.
1. Identify your readers
Start by figuring out who you're writing healthcare content for. Are your readers parents seeking child health advice or individuals looking for mental wellness tips? Tailor your content accordingly with sections like "Healthy Kids" or "Mental Health". 
Consider the service you currently provide and see if you classify your clients into specific groups. This would give you an indication of the reader you have to keep in mind.
2. Simplify medical terms
Next, simplify those fancy medical terms. Instead of "hypertension," just say "high blood pressure." It's simple and accurate. Check out the MedlinePlus Medical Dictionary for help with decoding medical jargon.
Understanding your audience helps you create engaging healthcare content that resonates. Remember, it's not just what you say, but how you say it.
Never assume that 'everyone' knows the abbreviations you are using. They may even see your abbreviation in a different light if they are from another industry. AI for you and me might mean Artificial Intelligence, but for a someone else it could mean Artificial Insemination, and that is not a misinterpretation you would want on your watch!
2. Creating a Buyer Persona
In the realm of writing healthcare content, understanding your audience is key. One way to do this is by creating a buyer persona. This fictional profile represents part of your target readership and helps tailor your content to their needs.
How to create a relevant buyer persona
To make an effective buyer persona, start by identifying common characteristics among your readers. Consider their age, occupation, health concerns, and lifestyle habits.
Next, think about how they seek information – do they prefer detailed articles or quick-read infographics? Do they trust data-driven pieces or personal anecdotes? Finally, consider their communication preferences – do they want jargon-free language or are they comfortable with medical terms?
You can gather this information through surveys, interviews, and website analytics. Once you have these insights, craft a detailed description that embodies these traits. Remember: the goal is to describe who's reading and how best to communicate with them.
Adapt language according to the reader's understanding
Your choice of words plays a big role in effectively communicating complex health topics. For example, if you're writing healthcare content for worried parents, use clear and simple language to explain acute symptoms like high fever or persistent coughing.
Avoid heavy medical terminology unless necessary; instead, use layperson-friendly explanations whenever possible. This makes your content accessible and builds trust with your readers. Instead of saying "hypertension," say "high blood pressure."
3. Using Relevant Keywords
In the digital age, keywords are like the GPS for your healthcare content. They guide your audience to the information they're seeking. Keyword research is the secret sauce that helps you understand what people are typing into search engines when they want health-related info.
The importance of keyword research
Relevant keywords are the key to reaching the right audience at the right time. They keep your content fresh and trendy, benefiting both potential clients and healthcare pros. But beware of overdoing it – search engines don't like keyword stuffing, and they'll give you a penalty faster than a doctor's appointment.
Proper placement of keywords
Where you put those keywords matters too. Search engines prefer natural language, so sprinkle them into titles, subheadings, intros, conclusions, and meta descriptions. Blend them in like a smoothie, not like a clunky robot.
To make life easier, use tools like Ahrefs™ keyword generator or Google's own Keyword Planner. They'll show you what people are searching for and how often, so you can ride the wave of popularity.
Remember, relevant keywords aren't just about attracting visitors—they're about turning potential clients into actual ones. So choose wisely and make your content shine.
4. Incorporating Facts
When it comes to healthcare content, facts are like the sprinkles on a cupcake—they add that extra oomph. But remember, accuracy is key. Don't just sprinkle any old facts, make sure they're accurate and well-researched.
Importance of fact-checking when writing healthcare content
In the ever-changing world of healthcare, facts are like the superheroes that fight against misinformation. Fact-checking keeps your content up-to-date and trustworthy, saving the day for your audience.
Ways to incorporate facts effectively
Facts alone are like a plain sandwich—they need some flavor. Spice things up by:
Remember, accuracy is the superhero cape of healthcare writing. Accuracy is a must-have when writing healthcare content; it's nonnegotiable.
Note on sources:
When gathering facts, stick to the superheroes of sources. Websites like CDC (Centers for Disease Control and Prevention) and NIH (National Institutes of Health) are your go-to resources. And always double-check those statistics and figures to make sure they're fresh and accurate.
5. Providing Examples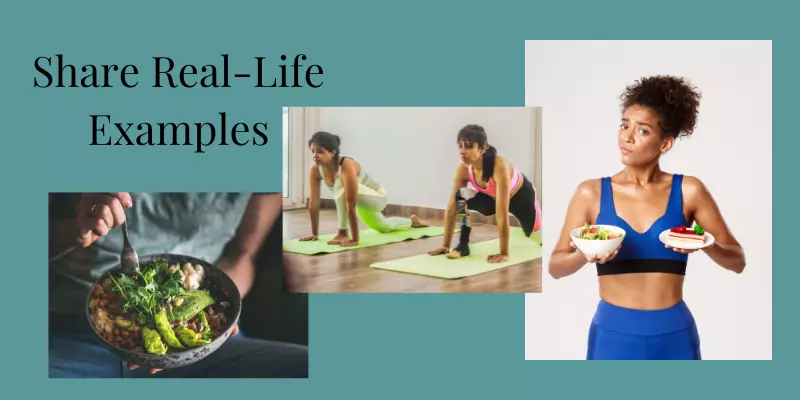 When you discuss complex health matters, readers may struggle to grasp the full implications without concrete examples. Instead of just telling your audience how to stay healthy, get specific by giving lists or real-life applications.
For instance, if you're writing healthcare content about diabetes management, don't stop at explaining how regular exercise can control blood sugar levels. Go a step further and provide an example workout routine suitable for individuals with this condition.
The power of providing tangible examples cannot be overstated in healthcare content creation. It serves to bridge the distinction between theoretical comprehension and real-world application, thereby helping readers comprehend and employ what they have learned.
Above all else, remember: Your goal is not just to inform but also to empower your audience towards better health decisions.
6. Conducting Thorough Research
Staying current is essential for success in the healthcare field. Research keeps your content fresh and accurate.
Stay informed by reading other industry blogs and publications. Get insights on trending topics, new studies, and innovative patient care.
Connect with industry professionals to gain direct insight. Interviews with therapists make great resources for future posts.
Research tips:
Set aside time each week for researching new topics.
Use Google Scholar to find peer-reviewed articles.
Attend webinars or conferences related to healthcare.
Build a network of industry contacts for expert insights.
Proper research is vital when writing about health. Misinformation can have serious consequences. Invest time in comprehensive study to deliver quality content that benefits your audience and reputation.
7. Crafting an Outline
Creating a detailed outline is crucial for writing healthcare content. It's like a GPS for your article, guiding you through each section.
The importance of outlining your content
Outlines provide structure to your thoughts and ideas, ensuring logical flow and consistency. They keep your arguments relevant and purposeful.
Tips for crafting effective outlines
Creating a comprehensive outline before beginning to write can make the writing process simpler and more understandable. So, before diving into healthcare content, spend time developing a comprehensive outline. It's worth the effort.
8. Proofreading Content Thoroughly
Even the best writers need to proofread their work because mistakes happen, even to the pros. Plus, having someone else check your stuff adds an extra layer of assurance against any sneaky errors you might've missed.
Proofreading is super important for healthcare content writing. It's not just about fixing typos and grammar boo-boos; it's about making sure the info you're dishing out is accurate and up-to-date.
One way to proofread like a boss is by reading your stuff out loud. It helps you catch those cringey sentences that mess with the flow. You can also employ online tools, e.g., Grammarly or Hemingway Editor, to acquire instantaneous feedback as you compose.
And hey, don't forget to call in the reinforcements. Get a healthcare-savvy buddy to give your draft a once-over. They might spot things you missed, making your content even more legit.
Now, let's talk strategy. Here's a proofreading game plan you can follow:
Remember, even though technology makes proofreading easier, there's no substitute for good ol' attention to detail. Take the time to review each piece thoroughly and provide the most reliable and informative healthcare content possible.
FAQs in Relation to Writing Healthcare Content
Conclusion to Writing Healthcare Content
Writing healthcare content requires understanding your audience and their needs, so you can effectively communicate with healthcare professionals, mental healthcare professionals, coaches, therapists, and counselors.
Simplifying complex medical terms and creating relevant buyer personas helps adapt language to the reader's understanding.
Incorporating relevant keywords through proper research and placement improves content visibility.
Fact-checking is crucial in healthcare content to ensure accuracy and credibility.
Thorough research, crafting an outline, providing examples, and proofreading are essential for creating high-quality content.
If you are a busy healthcare professional and have no idea how to fit all this into your hectic schedule, you can outsource your writing to a healthcare content creation agency. Our healthcare content writers are industry experts, happy to write about your industry niche on your behalf. 
If you liked this content or think it could benefit someone else, please like or share!
WebCare crafts quality content for healthcare blogs using our team of top AI optimization experts. If your YMYL blog needs E-E-A-T, our AI writers provide the authority and credibility your blog needs. Sign up to get Early Access to this service.