Boost Your Practice with Expert Healthcare Writers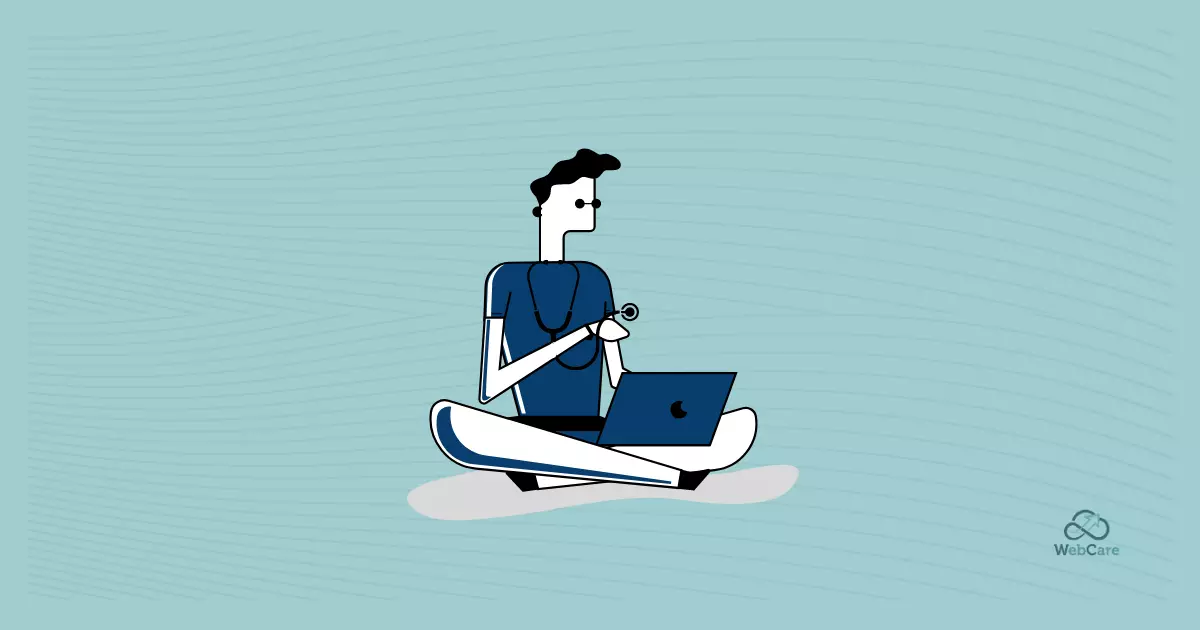 Healthcare writers play a pivotal role in disseminating critical information within the medical and healthcare industries. They bridge the gap between complex medical research findings and their practical application, making them accessible to professionals across various specialties.
The art of medical writing extends beyond sentence structure and grammar. It requires an understanding of publication ethics, familiarity with peer-reviewed journals, and proficiency in creating impactful articles.
In this blog post, we will explore how professional health writers can maximize your reach through quality content. We'll delve into how staying up-to-date on trends can enhance credibility while saving time and money for both the writer and the blog owner.
Maximize Your Reach with Professional Healthcare Writers
Healthcare content that informs and engages your audience is crucial in today's world. Professional healthcare writers are experts in creating compelling narratives around complex health topics, making them more accessible and interesting for readers.
1. The importance of accuracy in healthcare writing
Health writers, particularly those with experience in medical writing and publication ethics, are essential for maintaining a high standard of accuracy. They possess a deep understanding of complex medical research data, peer-reviewed journal protocols, and white paper requirements, which allows them to convey intricate concepts clearly without compromising their integrity.
Misinformation in healthcare can have serious consequences. Professional healthcare writers have the knowledge and experience to ensure all facts are thoroughly checked before publishing.
Accuracy should always be a top priority.
2. YMYL & SEO: The impact on search rankings
Knowing that accuracy is not just a luxury—it's an absolute necessity—is especially pertinent when it comes to YMYL (Your Money or Your Life) blogs, where the quality and reliability of content can significantly impact readers' health decisions.
YMYL (Your Money Your Life) is a term coined by Google that refers to high-stakes content affecting a person's future happiness, health, or financial stability.
Google's Quality Rater Guidelines mention how it evaluates pages with potentially impactful advice (YMYL pages), making their quality directly proportional to site ranking. Having well-written articles from accredited writers can significantly improve your website's visibility online, while blog posts authored by 'Team Blog' or 'Author Unknown' will sink into obscurity, dying a slow death on page 3.
3. Better ranking through ethical medical writing
The need for ethical writing practices becomes even more critical when considering Google's emphasis on E-E-A-T (Experience, Expertise, Authoritativeness & Trustworthiness) in its algorithm updates – particularly concerning YMYL subjects like healthcare.
Employing expert health writers ensures your content has these attributes—boosting credibility among readers and improving organic search performance as they adhere strictly to publication ethics.
4. Improving content quality and credibility
Beyond producing high-quality content themselves, professional health writers often collaborate closely with medical journal editors. These experts scrutinize every sentence structure to ensure clarity while adhering strictly to ethical guidelines set by leading medical journals. Their input helps elevate your blog's credibility within the healthcare industry and beyond.
5. Elevating your brand's reputation
Your brand's reputation depends on how well you communicate your expertise and reliability. Using experienced healthcare writers ensures every piece of content meets high standards for quality, relevance, clarity, and precision, elevating your brand image among potential clients or patients.
Accessing a professional writer is about ensuring that every piece published under your brand's name meets high standards for quality while resonating strongly with its intended audience.
6. Boosting visibility with SEO
Experienced healthcare writers understand the importance of search engine optimization (SEO). They're skilled at incorporating relevant keywords naturally within the text while maintaining readability and high engagement levels. By leveraging SEO techniques, they enhance visibility on search engines like Google, driving more traffic to your website or blog posts.
Improve your Healthcare Content with Professional Writers
As we've mentioned above, the credibility of healthcare content is crucial. Trust and engagement with your readers are built through consistent, high-quality content. Professional healthcare writers can help achieve this by translating complex medical jargon into easy-to-understand language.
1. Making complex healthcare information accessible
The healthcare industry is filled with jargon and technical terms that can be daunting for laymen. Professional writers excel at breaking down complex ideas into digestible chunks without diluting the core message. Their ability to explain intricate concepts in simple language makes your content more appealing to a wider audience.
Fundamentally though, employing professional health writers means ensuring everyone has access to reliable knowledge they need for informed decision-making—truly embodying the spirit behind "Your Money or Your Life".
2. Tailor your content for your audience
Healthcare writers know how to tailor their writing style and tone to suit different audiences. They ensure that your message is communicated effectively to all sections of the target audience, thus amplifying its reach.
Are you a Zen master with a relaxed tone in your blogs? Or a child therapist, with busy readers who prefer short blog posts, easy to consume while waiting for school pickup? Industry expert writers know their ideal readers intimately and craft content that suits your audience.
3. Specialized knowledge
Many professional healthcare writers specialize in specific areas, such as mental health care or geriatric medicine. This means they bring specialized knowledge into play when crafting articles tailored towards particular audiences, like therapists or counselors.
Important Lesson:
Healthcare writers are knowledgeable professionals who keep up with the latest trends in the industry. They provide evidence-based content, fresh perspectives, and specialized knowledge to create engaging healthcare content that resonates with specific audiences. Hiring a professional writer ensures high-quality content that accurately reflects current events and meets your brand's standards for quality.
Stay Informed with Trendy Healthcare Content
Healthcare is a fast-paced industry, and keeping up with the latest trends is crucial. A professional healthcare writer can help you create engaging content that remains relevant to your readers.
Healthcare writers are not just skilled writers; they also have extensive knowledge of the latest trends in the health sector. They stay updated with advancements in medical technology, changes in healthcare policies, emerging diseases, and more.
Why you need healthcare writers
Trend Awareness: Professional healthcare writers understand the importance of staying informed about current events and developments within the industry. This allows them to create content that accurately reflects these changes.
Evidence-Based Content: These writers prioritize evidence-based information when creating content. This ensures accuracy and helps build trust among readers who rely on this information for decision-making or educational purposes.
Fresh Perspectives: By keeping abreast of new research findings or policy updates, professional healthcare writers can offer fresh perspectives on topics that matter most to your audience.
The value of having an educated writer is incalculable when it comes to forming first-rate health-related material. Whether you're discussing complex medical conditions or explaining new treatment options, having someone who understands both the subject matter and how best to communicate it will make all the difference in connecting with your audience effectively.

Save Time and Money
Adam Enfroy once said that the biggest expense is a cheap resource. Throwing money at an 'affordable writer' might as well be throwing money down the drain. The wasted time, increased frustration, and ultimately wasting more time to find another writer to redo the same work is a recipe for insanity.
A professional healthcare writer can save you time and money. They'll write engaging, error-free content, leaving you free to focus on your business.
The value of your time
As a healthcare provider, your time is invaluable. Writing content takes time away from patients and improving services. A healthcare writer knows the industry jargon and can create high-quality content quickly. A professional writer is skilled at wordsmithing, creating eloquent and engaging articles, while you might only be able to string a few sentences together, under self-invoked duress.
What is your time worth to you? An experienced writer, especially in the healthcare industry, requires between 2 and 7 hours to do research. Writing, editing, and rewriting can stretch over days. Proofreading requires another day for a fresh-eyed perspective.
Multiply that with the number of posts you want published in a month, and you'd end up with a sobering number. Do you have that amount of time free to do your own writing?
Saving your reputation against financial loss
Poor writing can cost you customers, reputation, and money. Earlier, we mentioned how YMYL blogs can increase your website's ranking. On the other hand, a blog post written by an unknown author, can lead to your website being penalized and your rankings to drop.
A skilled and known healthcare writer reduces these risks and amplifies your reputation.
Increase efficiency with outsourcing
Outsourcing writing increases efficiency, saves on training and benefits, and offers scalability and diverse perspectives. Invest in professional healthcare writers to save time and money while elevating your brand.
Supercharge Your Content Creation
On a personal note, having managed teams of writers who craft mental health blog posts, the average timeframe needed for one freelance accredited writer to write one well-researched blog post in excess of 2500 words, is two weeks. That is the average. A full-time professional topic expert can write eight posts a month. Top quality, well-researched, and engaging posts. More than eight, and the quality drops.
If you want to blog consistently five days a week, you would need three full-time writers to create the volume you need, plus a few extra blog posts for inevitable sick days and holidays. If you cannot afford to employ three full-time professional mental health writers, then we have a better, quicker, more reliable, and much more affordable solution for you.
By combining AI and topic expert writers, we cut out the hours (and days) of research needed. We optimize a seasoned writer's time by using the incredulous abilities of AI long form writing, and combining that with the writer's skills and expertise. In no time at all, we deliver 20 blog posts, scheduled on your website, and ready to be published.
Our writers are now known as AIO – AI Optimizers, and as such still provide you all the benefits of professional writers, at a reduced cost and in a much shorter time.
FAQs in Relation to Healthcare Writers
Conclusion to Expert Healthcare Writers
Hiring a professional healthcare writer is an investment in quality content and an effective strategy for maximizing outreach efforts in today's digital age.
Hiring professionals may seem like an extra expense, but consider the long-term benefits. Hiring professionals ensures that your business is seen as trustworthy, and saves you time to focus on other important tasks.
Studies have shown that readers are more likely to believe and act on health information when it's presented in a clear, concise manner.
Healthcare professionals understand the complexity of conveying healthcare information effectively. A skilled medical writer can craft content that not only meets stringent guidelines for accuracy but also appeals to readers' needs for understandable explanations. They bring an understanding of sentence structure and language use specific to peer-reviewed journals or white papers, which helps enhance readability while maintaining scientific integrity.
To save you time and money, consider working with WebCare Agency, where we can supercharge your content and deliver 20 blog poss a month, crafted by topic expert professionals, in combination with AI.
Request early access for more details of how we can help your blog grow.
If you liked this content or think it could benefit someone else, please like or share!
WebCare crafts quality content for healthcare blogs using our team of top AI optimization experts. If your YMYL blog needs E-E-A-T, our AI writers provide the authority and credibility your blog needs. Sign up to get Early Access to this service.