How to Create Original Content for Your Healthcare Blog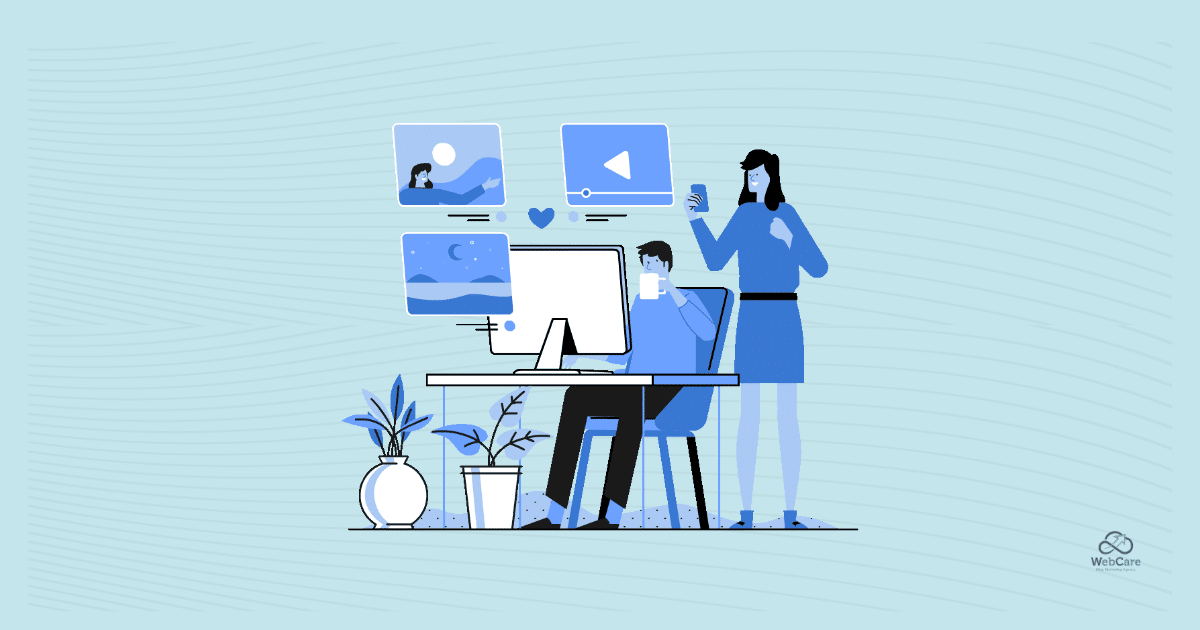 As a healthcare practitioner, are you wondering how to create original content for your healthcare blog?
If you respond with a Yes!, you have come to the right place.
Writing original content for your blog can be extremely challenging. There is a lot of content out there that is repetitive, and you want your blog content to be original and different – to reflect you.
This article aims to help you write top-quality content for your blog.
So, stick around to see our eight important steps to create original content.
What are the objectives of crafting original content?
Your content needs to be highly relevant and original. In order to engage your readers, you need to make it compelling.
Since your objective is to grow your practice and attract more clients, you want to bring more people to the particular brand of YOU. And we all know that as a coach or therapist, you are your own brand.
So there are multiple things that bring people to a particular brand. One prime area is your blog, and that is what we will focus on. Remember, you cannot win your readers' trust in a single night.
But your readers will learn to trust you and your brand with the unique content you create.
Doing that demands hard work, dedication, and smart work. A crystal-clear goal is necessary because it will help promote your brand.
8 Tips on how to create original content
1. Know your target audience
Your content will not satisfy everyone. Instead, you should target a specific set of individuals.
A well-crafted content targets a particular audience. Having your potential readers in mind will help you identify the language and tone of your write-up.
Your blog writing aim should be to provide readers with engaging content that is easy to read and scan.
After determining your target audience, your next step will be to adjust your blog post to meet specific characteristics.
Some readers do not like reading the entire piece of content; they like skimming through the text.
Therefore, it would be best to use headings, subheadings, tables, and bullet points in your blog post. It will help readers to pick up the key points.
Example:
If you are health coach with a target audience of new moms, you need to connect with them using the language they use, use a conversational and caring tone, and make blog posts easy to scan. With a hungry baby on the arm, a mom focused on weight loss won't have the time luxury of reading an essay. Consider your ideal client and adjust your writing accordingly.
2. Write a compelling headline
There are hundreds of thousands of content out there on the internet. Accordingly, your blog's headline should stand out from the competitors' blogs.
The headline should entice readers to find out what you are going to reveal in your content.
At this point, careful use of wordplay is necessary, as you provide information on what your blog post offers without giving unnecessary details.
Steps to write eye-grabbing headlines:
To build on our example of earlier, a fitting headline could be:
10 Keto-Friendly Snacks for Brand New Moms
Such a heading clarifies the intended audience, and should pique these moms' interest. Showing that it is a list post, indicates that it will be an article that's easy to scan.
3. Write an impressive introduction
Now is the time to capture your readers' attention with a captivating introduction. It should provide readers with a reason why your content is worth reading.
Steps to writing an attractive introduction:
A formula that works well is identifying with a pain point your potential client may be struggling with. Clarify that you understand the struggle they are facing, and that your article will provide them with a solution.
Example:
Are you keen to get back in shape but am struggling with the munchies ever since your bundle of joy was born? I know exactly how you feel and that is why I'm sharing my list of quick and easy keto-friendly snacks for new moms who are always on the run.
4. Conduct comprehensive research
Your blog post should cover all the main points of the topic. It should educate readers from the beginning to the end.
This is where quality research comes into play. You need to conduct ample research to ensure your blog covers all the crucial aspects of the topic.
The research will help you to provide statistics and credible information to your target audience.
You can also add famous quotes and statistical data to your content.
Note-taking can give a helping hand in the research phase. You need to write down all the key points of the information.
5. Avoid dragging the topic
You need to keep yourself on the right lane: avoid drifting off-topic.
Do not write complicated and lengthy sentences. Instead, write concise sentences.
Do not use complex language. Instead, keep things simple.
If you struggle to simplify complicated sentences, an online paraphrasing tool can be beneficial for you.
An online paraphraser helps you simplify complex content.
All you need to do is visit a reliable online rephraser tool such as rephraser.co and copy-paste your text into its input section.

After that, press the "Paraphrase" button. As an AI-based tool, it replaces complex words with simple synonyms and improves the sentence structure of the text.
Furthermore, it breaks long sentences into short and sweet sentences.
Most importantly, it helps you enhance the readability of your text. So you can use a rephraser to simplify the text.
6. Employ SEO in your content
Your content will not generate desired results if you do not optimize it for search engines. So, you need to find out the primary and secondary keywords related to your topic.
The placement of keywords should be natural; keywords should not seem off. Plus, avoid keyword stuffing.
A keyword research tool will help you find the relevant keywords for your post.
SEMrush and Ahrefs are the two most prominent keyword research tools.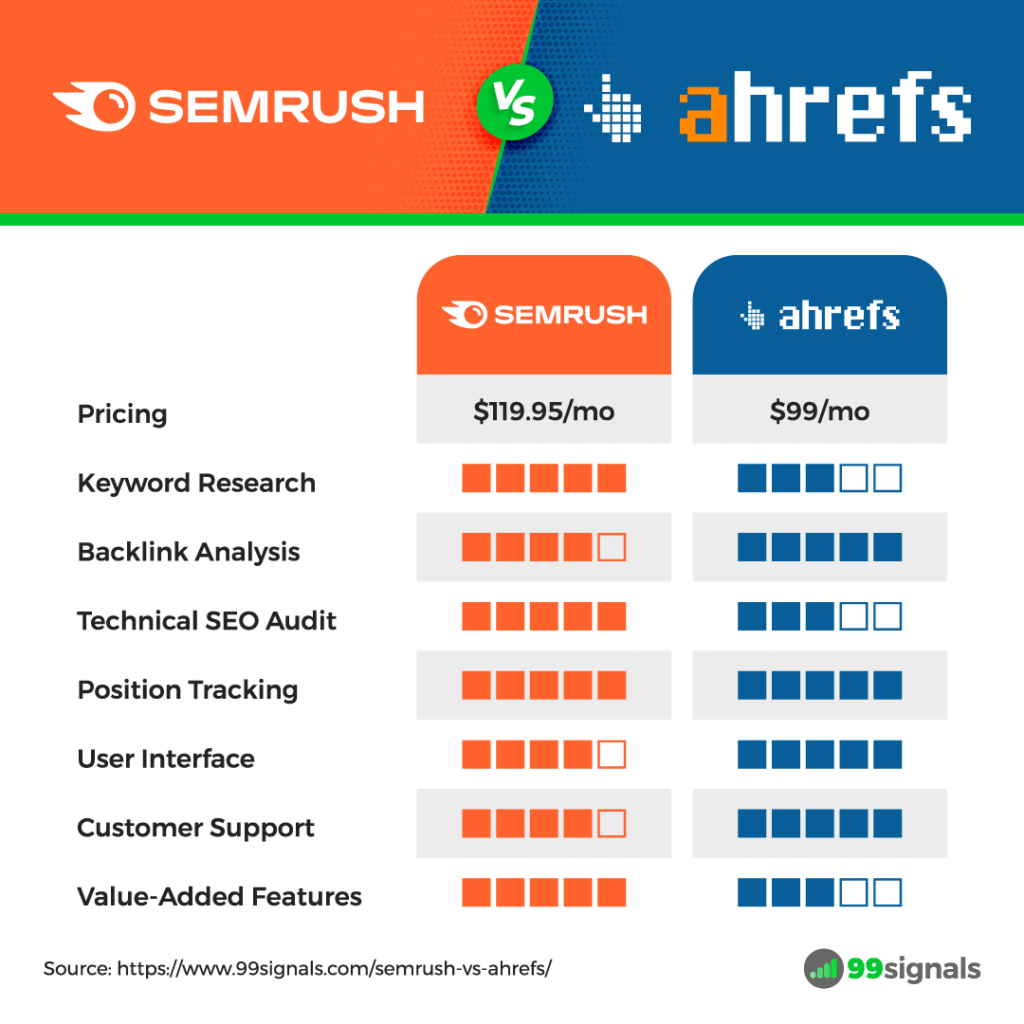 Thus, you can leverage any of these two tools.
Once you find keywords, you can use them in titles, subtitles, image alt text, and your write-up.
Example:
The keywords for our example blog post would be 'keto-friendly snacks' and 'keto-snacks for moms.' Use these phrases throughout your text, but only where it will sound natural.
7. Proofread the blog post
Once you complete your post, take some rest. Walk away, rest your eyes and engage with another task.
There is always some room for amendments. So when you return, review your written text. Make it free from all grammar and punctuation mistakes. Check the numbering if you have created a listicle.
You can use Grammarly to scrutinize your text for misspellings and grammar mistakes.
In this way, you can make your content flawless.
8. Check the content's authenticity
Last but not least!
You need to make sure that your written text does not contain plagiarism. Use an online plagiarism-checking tool to check the paper's authenticity.
If your text contains plagiarism, you need to remove it at once.
Key Takeaways to How to Create Original Content
In this digital era, people look to the internet for top-quality content that helps them brush off worries.
With that in mind, you need to write a blog post that best fits your readers' needs. At all times, keep your ideal healthcare client in mind.
Following these tips will help you write an original blog post, drive more traffic, and potentially gain more clients.
If you liked this post and think it might contain some gems that could help other people, please share and follow.
WebCare crafts quality content for healthcare blogs using our team of top AI optimization experts. If your YMYL blog needs E-E-A-T, our AI writers provide the authority and credibility your blog needs. Sign up to get Early Access to this service.
Recommended reading: