6 Key Healthcare Business Marketing Tips to Boost Your Practice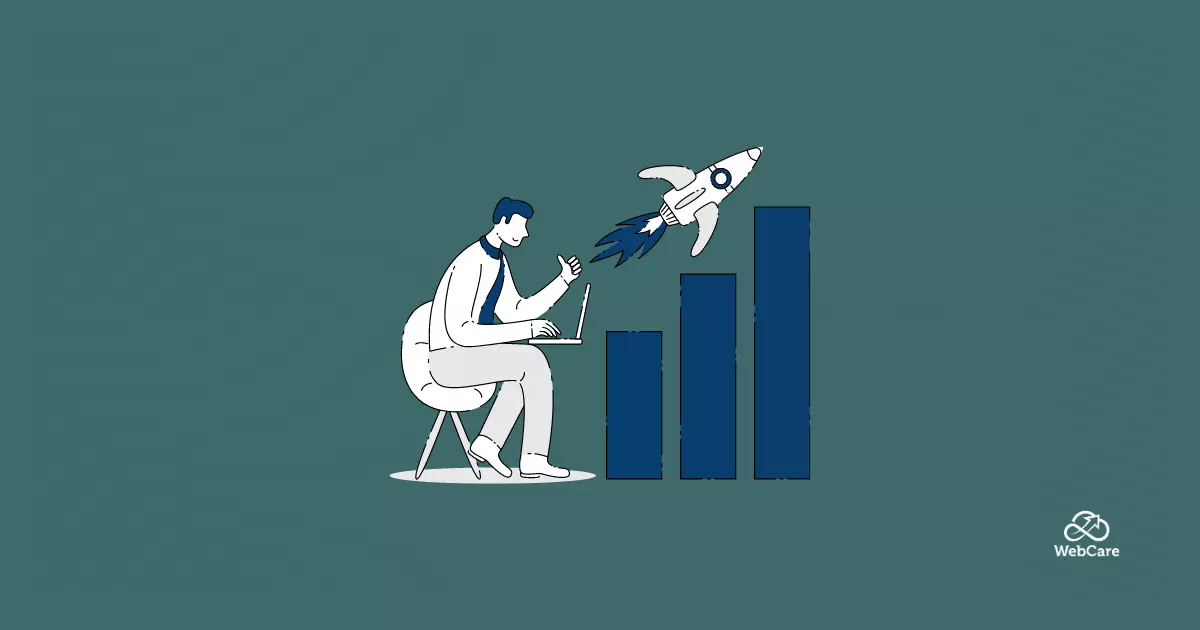 How do you effectively market your healthcare business while maintaining trust and authenticity?
Truth is, if you don't have a robust marketing strategy, it could hinder your growth potential significantly.
For instance, consider an entrepreneur who ventured into healthcare but struggled to attract patients despite offering top-notch services.
The reason? Lack of effective marketing strategies. Now they are hesitant about investing more into their venture due to fear of continued low return on investment.
Sounds familiar?
Fear not…
We will provide six healthcare business marketing tips that will make the difference between barely getting by, and flourishing.
Sounds good?
Then let's begin!
Boost Your Practice: Key Healthcare Business Marketing Tips
In today's digital era, it is essential for healthcare professionals to leverage effective healthcare business marketing strategies. A robust healthcare marketing strategy involves several elements such as content marketing, SEO optimization, video marketing, and more. These can help you connect with your target audience and grow your client base.
Content marketing plays a crucial role in educating patients about various medical conditions and building trust among potential clients. By providing relevant health information through blogs or articles on your website, you not only enhance your visibility but also establish yourself as an authority in the healthcare space.
Medical SEO is another vital component of any successful healthcare marketing initiative. It helps improve your ranking on search engine result pages (SERPs), thereby increasing traffic to your site and attracting prospective patients. Make sure to optimize all aspects of your online presence, including your Google Business Profile, for better results.
Also consider video marketing – a trend that has been gaining momentum rapidly in recent years due to its effectiveness at engaging audiences visually while conveying complex health system concepts easily.
By incorporating videos into your overall healthcare journey communication strategy, whether they're instructional videos about procedures or testimonials from satisfied current patients, you'll be able to reach out effectively even further than before!
Here is our selection of six healthcare business marketing tips to help elevate your healthcare business. Discover strategies for trust-building, visibility, and more in this guide.
1. Value-Driven Marketing Content
In the healthcare industry, marketing is more than just selling your services. It's about offering real value to clients through content that showcases your expertise and knowledge.
Think of it this way: You're not only promoting a service but also helping people navigate their healthcare journey. And in doing so, you're establishing yourself as an authority within your niche field.
Share your expertise through content
You've got years of knowledge and practice – why not impart some of that insight? This doesn't mean giving away all trade secrets for free. Instead, consider sharing valuable insights or tips on managing certain conditions or maintaining overall wellness via blog posts, articles, or social media updates.
This balance between showcasing what you know while still encouraging potential clients to seek out your professional services can help solidify trust with them over time. One effective strategy could be using client testimonials and case studies which highlight how these strategies have positively impacted others' lives.
Build trust with potential clients
The digital age has brought along its own set of challenges when it comes to building relationships with consumers – especially in sensitive sectors like healthcare where personal data security concerns are paramount.
Your content should therefore aim at fostering trust by being transparent, accurate, reliable, and empathetic. Sharing helpful information proactively demonstrates that you genuinely care about patient welfare beyond business transactions, which helps establish credibility over time leading towards stronger relationships eventually.
A good example would be discussing common myths around specific treatments or addressing frequently asked questions from prospective clients regarding various procedures offered by you, etc.
2. Frequent Marketing Efforts
Healthcare marketing is a marathon, not a sprint. The magic number for your brand or message to stick in the minds of potential patients? Fourteen exposures on average.
The powerhouse role of consistency
In the bustling healthcare industry, consistency can be your game-changer. A steady drip-feed of content about medical conditions and health information keeps you top-of-mind with prospective patients while positioning you as their go-to source for reliable information.
No need to take our word for it though – data backs this up. Businesses that keep their online profiles fresh with regular updates enjoy significantly higher engagement rates than those who let theirs gather digital dust.
In fact, in another article titled SEO Don'ts Blog Owners Must Avoid, we shared an interesting study where Robert Ryan stopped blogging. However, recently I stumbled upon a mental health blog that clearly has not recovered from the pandemic. The most recent post was dated 2020, and in just two months, their ranking dropped 26 points.
By not blogging regularly (or at all), you signal to search engines that it is a stagnant site, and search engines will quickly divert traffic to more current websites, sites with consistent, fresh new content.
Ramp up visibility with frequent messaging
To ramp up visibility, consider turning up the volume on messaging across multiple platforms where your ideal client hangs out online. Keeping an active blog filled with articles relevant to current hot topics in healthcare will attract more visitors to your site – and keep them engaged for longer.
Social media channels like LinkedIn also offer prime real estate for sharing insights related specifically to your area of expertise within the wider world of healthcare services. Regular posts here will help maintain strong relationships with existing clients while effectively reaching out to new ones as well.
Bonus tip: Email newsletters
Email newsletters are another great way to share valuable content directly with interested parties' inboxes, thereby increasing the chances of successful conversions from potential patient status to actual clientele.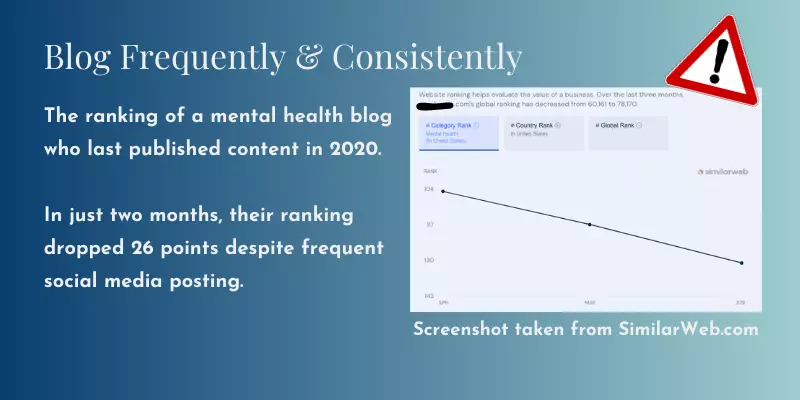 3. Stand Out With Unique Messaging
The healthcare industry is a bustling space, with countless providers vying for the attention of potential clients. To rise above the noise and differentiate your brand, you need to harness unique messaging that showcases what sets you apart.
Showcase uniqueness through branding
By incorporating your unique qualities into your branding, you can ensure that your healthcare organization stands out from the rest. This could be anything from innovative treatment methods to an unwavering commitment to patient experience or continuous education in specialized medical conditions.
In addition to visual elements like logos and color schemes, consider how communication plays into your branding efforts. A distinct voice can create memorable impressions on both current and prospective patients – leading them closer toward choosing your services over others.
Niche marketing strategies for healthcare businesses
In the competitive healthcare industry, standing out can be challenging. One of the most effective healthcare marketing strategies is focusing on a niche market. This approach helps healthcare professionals tailor their services and marketing efforts to meet specific needs, making them more appealing to potential clients.
Focusing your healthcare business in a particular area offers several benefits:
Better understanding of patient needs: When you focus on one area or condition, it becomes easier to understand what your target audience wants and expects from their healthcare journey.
Increased visibility: Specializing in one field makes you an expert in that domain. As such, prospective patients are likely to trust you more than general practitioners.
Easier referral process: A well-defined specialty simplifies referrals since other health professionals know exactly what conditions you treat best.
Your chosen niche could be anything from mental health counseling for veterans, coaching for individuals with eating disorders, or providing therapy for children with autism – whatever aligns best with your skills and passion as a provider.
Having a niche market will make your marketing efforts so much more efficient. To effectively market within your chosen niche, here are some tactics worth considering:
Educating Patients: Create informative content about relevant medical conditions through blog posts or video marketing campaigns. Not only does this help build trust among current patients but also attracts new ones searching online for health information related to their condition.
Leveraging SEO: A focused keyword strategy can boost your visibility on search engines like Google – consider investing in professional SEO blog services to make this easier.
Gathering Patient Feedback: This not only improves patient experience but also provides valuable insights into how well your service meets the expectations of its users.
Incorporating these initiatives into your overall healthcare marketing strategy will help position yourself as an authority figure within that space while simultaneously growing both patient base and referring physicians network. Remember though – just because something works today doesn't mean it'll work tomorrow; always keep testing different approaches until finding what's right!
Creating memorable experiences
Moving beyond traditional marketing strategies, creating meaningful experiences for audiences forms another crucial aspect of standing out through unique messaging. It involves crafting content that connects emotionally with potential clients – something mere clinical information cannot achieve alone.
A powerful way to do this might involve sharing success stories featuring previous patients who have overcome similar health challenges thanks to your services. Not only does this validate expertise, but it also offers hope – a potent emotion driving decision-making when selecting a healthcare provider.
You may also want to share behind-the-scenes glimpses into daily operations at your facility. This humanizes practitioners while showcasing their dedication towards quality care.
Remember: Standing out doesn't mean being outrageous or controversial merely for attention's sake; rather, it means authentically expressing what makes you different within the context of delivering valuable care.
Important Lesson: 

Don't just blend in the healthcare crowd, make your mark. Use unique messaging to showcase what sets you apart. Remember, it's not about being flashy or controversial but reflecting your distinct qualities authentically. Go beyond traditional marketing - create meaningful experiences that emotionally connect with potential clients and share success stories for a powerful impact.
4. Master the Call To Action (CTAs) Art
Let's talk about something that might sound a bit technical, but is super important in healthcare marketing: Call to Action or CTAs. These little guys are like your personal tour guides for potential patients on their healthcare journey.
The role of CTAs in guiding patient journeys
You have some valuable content out there – maybe it's an insightful blog post about managing diabetes through diet changes. At the end, you don't just want to leave readers hanging; they need to know what step comes next. That's where a well-crafted CTA comes in – encouraging them to book an appointment with your team for personalized advice.
A good CTA blends seamlessly into your content and directs prospective patients to take action after engaging with it. This could be anything from signing up for newsletters packed full of health tips to downloading resources related to the medical conditions discussed within the article itself.
Ramp up conversions using effective CTAs
To increase conversion rates using calls-to-action, you'll need to put some thought into how they're worded and presented. The language needs to be clear but also compelling enough to align perfectly with what motivates both current clients and potential ones too.
If this sounds tricky, don't worry. Try experimenting with different variations of the same call-to-action, such as changing colors or word choice, to determine which version gets more clicks over a period of time. Optimizely has a great resource on getting started with A/B Testing.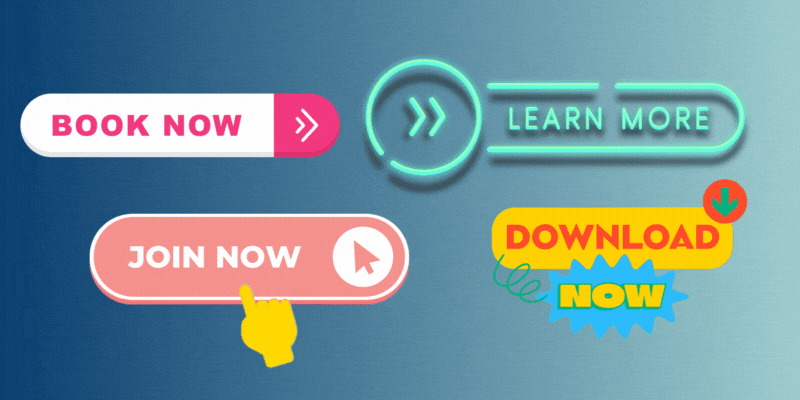 5. Overcoming Fear & Focusing On Audience Needs
In the world of healthcare marketing, apprehensions related to social media usage or public opinion can be a stumbling block. But hey, let's turn those obstacles into stepping stones.
The key is focusing on your audience needs and serving them with valuable information about your health services – because that's what they're really after.
Address audience needs effectively
Your primary aim should always be addressing the concerns of your target groups – current patients, potential ones, and even other health professionals. This means understanding their medical conditions well enough to offer relevant insights through the content you share.
A study published by NCBI suggests high-quality educational content around common health issues significantly boosts patient satisfaction levels. It helps them make informed decisions about their care while building trust between them and providers like yourself. This could mean more client acquisitions for you in the long run. So it's worth putting effort into this.
Leverage social media platforms without fear
Fear often comes from uncertainty or a lack of knowledge, but don't worry; we've all been there, and with some practice a fear of social media can be overcome. Get familiar with each platform's unique features and user demographics so you know where most prospective clients hang out online.
You don't need to conquer all platforms at once; just pick one or two where most prospects are active. For instance, Hootsuite reports that Facebook attracts adults aged 65+ which might work great if older individuals dealing with chronic medical conditions form part of your clientele.
Beyond choosing the right platforms, remember transparency rules when interacting online. Be open about who you are as a professional organization, sharing both successes and challenges humanizes you in the eyes of consumers, demonstrating authenticity and fostering stronger relationships, eventually leading to increased client acquisition rates.
Important Lesson: 

Don't let fear of social media or public opinion trip you up in healthcare marketing. Instead, focus on serving your audience's needs with valuable health service information. Understand their medical conditions to offer relevant insights and boost patient satisfaction levels. Leverage the power of social media platforms wisely by understanding user demographics and choosing the ones that best suit your target audience.
6. A Shortcut to Business Marketing Success for Your Healthcare Practice
In a nutshell, you have just learned that you need to create valuable content and post your content frequently with strategic Calls-to-Action. You also need to be fearless, put your audience first, and craft unique content suited to your niche market.
But we all know you have a practice to run. You also have to keep up with CE credits, attend seminars, travel, look after your family, attend school functions, weddings, be mindful, have a balanced life, and look after your mental and physical health.
With all of that on your agenda, dedicating time to marketing and doing the research and writing needed to keep your audience engaged might start to look a bit unatainable. Yet you know how critical healthcare business marketing is for you to outpace your competitors.
That's where our sixth healthcare business marketing tip comes in: using a shortcut. Our content creation service focuses on the healthcare industry, as the majority of our writers are therapists and coaches too. They know the industry and are topic experts. Using our team of accredited writers to create content for your blog would free up your time, while still reaping the ample benefits of these healthcare business marketing tips.
Not only that, but with our Done-For-You Service, we can provide you with a full blog management service, where we do keyword research, craft blog posts, upload them to your website, add a featured image, and publish a post daily.
FAQs in Relation to Healthcare Business Marketing Tips
Conclusion to Healthcare Business Marketing Tips
Healthcare business marketing tips can seem like a lot to digest.
You've learned about the importance of value-driven content, right?
Frequent and consistent efforts also play a part in your success.
Your unique messaging is what sets you apart from the competition.
And don't forget those crucial calls-to-action!
Overcoming fears, focusing on audience needs – it's all integral to effective healthcare marketing.
In essence, these strategies are not just tools but rather stepping stones towards building trust with potential patients and growing your practice.
And if you struggle to set aside time to implement these healthcare business marketing tips, then make use of a blog content creation service to make the hard work of growing your business practice easier.
WebCare crafts quality content for healthcare blogs using our team of top AI optimization experts. If your YMYL blog needs E-E-A-T, our AI writers provide the authority and credibility your blog needs. Sign up to get Early Access to this service.
If you liked this content or think it could benefit someone else, please like or share!
---
Recommended Reading:
---