Google's Helpful Content Update – A Quick Overview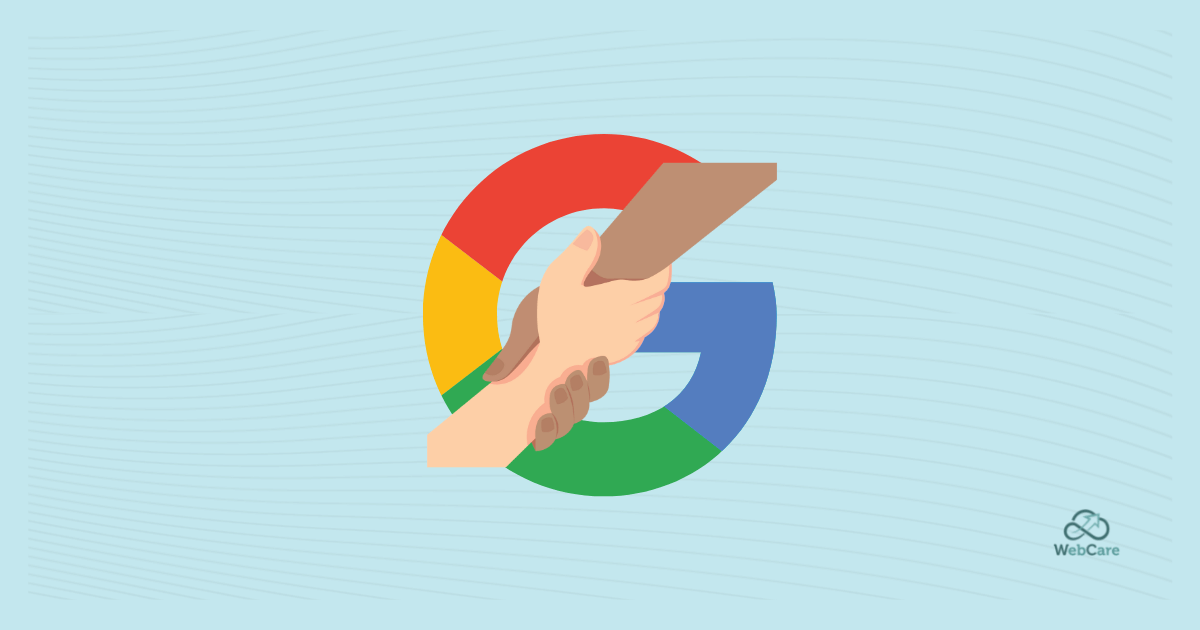 Google launched a new core update which affects ranking in search results. Called Google's Helpful Content Update, it is a positive step forward to ensuring high-quality content. If you want to know what it means in a nutshell, I'll give you a brief rundown below.
Understanding Search Intent
The reason we all 'Google' is to search for information. When we find search results that are only vaguely helpful, we feel frustrated and have to search again to get better results. A waste of time, don't you think?
Even worse is search results that are misleading. Do you recall all the excitement about a new movie being released, only to discover the information was fake? Well, Google wants to cut down on this and focus on reliable, trustworthy and useful information.
There's a major US online retail company that shares useful product reviews submitted by people who purchased said products. I have found this to be a gold mine in aiding my own purchase decisions, especially the reviews, which include images.
Similarly, Google wants us blog owners to provide helpful and accurate information to our readers. Our blog posts should be written by people, for people, (not bots) and by people who know what they are talking about. No mass generated AI content, no factory-generated keyword fluff focused on attracting search bots.
The content that we provide on our blogs should help readers make good decisions, or accurately inform them, depending on the purpose of your blog posts.
If you can add images, videos and other media to collaborate your expertise, and make your content even more helpful, that would be great. Such content provide helpful information, and illustrate that you know what you are writing about.
How to Assess Your Blog
Now that you know what the intent is of this change, what should you do?
Review all the content on your website to see how helpful it is to your readers. We should regularly do this as part of maintenance, but now is an especially good time.
Ask yourself the following questions:
I stumbled across a marketing website with an absurd variety of topics, including mail-order brides. I urge you to be crystal clear on your focus and only create content that correlates with your site's primary focus.
What To Do Next?
Even prior to this update, one of the large clients I work with would remove 10% to 15% of the worst performing articles on their blog annually. This had an immediate positive effect on the ranking of the blog.
I advise you to remove those articles that you mark as vague, unhelpful, or not aligned with your focus. Removing unhelpful content will improve your whole site. And trust me, cleaning house always leaves one feeling refreshed!
Besides assessing your articles, consider whether your site is focused on one niche topic. If, as an example, you provide counseling but do freelance writing too, then rather create two separate websites, one for writing and one for counseling.
Then straight from the horse's mouth – Google Search Central advises us that besides the very simplified information I just provided, you must always keep their other SEO guidelines in mind too. Since those guidelines are quite a mouthful, you can read our post 5 SEO Don't Blog Owners Must Avoid to play it safe.
Since my intention with this blog post is to be as helpful as possible in guiding you to improve your blog, I include easy to follow steps below, as well as a free spreadsheet for you to use.
Practical Steps + Free Worksheet
My favorite 'go-to' remains a spreadsheet. You can just do so much with it.
Create a spreadsheet for your blog.
List all your blog articles.
Create a column for each scoring aspect:

Useful to intended reader
Demonstrate expertise
Comprehensive
Satisfying
Images
Written for SEO
On-topic
Valuable information
Factually correct

Determine a scoring system of 1 to 5 for each point.

Would your usual reader find this useful? 5 for yes, 1 for no, in between for somewhat useful.
Is it clear that the author is an expert on this topic? 5 for yes, 1 for no.
Is everything explained fully or do you still have to Google other sources to get all the information? 5 for yes, 1 for no.
When done reading it, do you feel well prepared? I've read many technical blogs that are comprehensive, but I don't feel satisfied as all the information was too complex. 5 for yes, well prepared, 1 for no.
Are there enough images that clearly illustrate you used this product/technique and am an expert? 5 for yes, 1 for 'can add more.'
Was this topic written for SEO purposes? 1 for yes, 5 for no.
Is this topic aligned with the niche focus of your website? 5 for yes, 1 for completely off-topic.
Is the information provided valuable to your reader? You don't just update them on what something is, but also provide a handy practical steps section. 5 for yes, 3 – can improve the article.
Is everything stated in your article correct? 5 for yes, 3 for not so sure.
While the list may seem long, once you've created it, the process is very simple:
Read through an article, and score it under each column.
Tally the scores once you are done. 45 should be a top score. Any article that scored below 30 should be considered for deletion or to be rewritten.
Here is a useful spreadsheet (auto-download) where the columns and scoring above have already been drawn up. Please note it is just a free tool that will help you evaluate your site's content, and looks like the image below.

Conclusion: Google's Helpful Content Update
There is a strong correlation between 'helpful content' and 'quality content.' Quality content, according to Google E-A-T, is content created by writers with Expertise, Authoritativeness and Trustworthiness.
If you need someone with expertise to create new, helpful content for your blog, then set up a meeting with my agency so we can connect you with one of our amazing topic experts. In no time can we create high-quality articles for your blog, to replace the low-quality blog posts you have just culled.
And if you need images to improve your middle-of-the-road articles, we have an amazing graphic artist that will help you in that department. To understand the value of good graphics, we suggest you read this post: The Importance of Graphic Design.
By understanding Google's Helpful Content update, we can help give your blog an immediate search ranking boost.
If you liked this post and think it might contain some gems that could help other people too, please share and follow!
Want to know how we can boost your rankings?
WebCare crafts quality content for healthcare blogs using our team of top AI optimization experts. If your YMYL blog needs E-E-A-T, our AI writers provide the authority and credibility your blog needs. Sign up to get Early Access to this service.
References
Recommended reading: