How to Grow Your Blog Quickly in 8 Simple Steps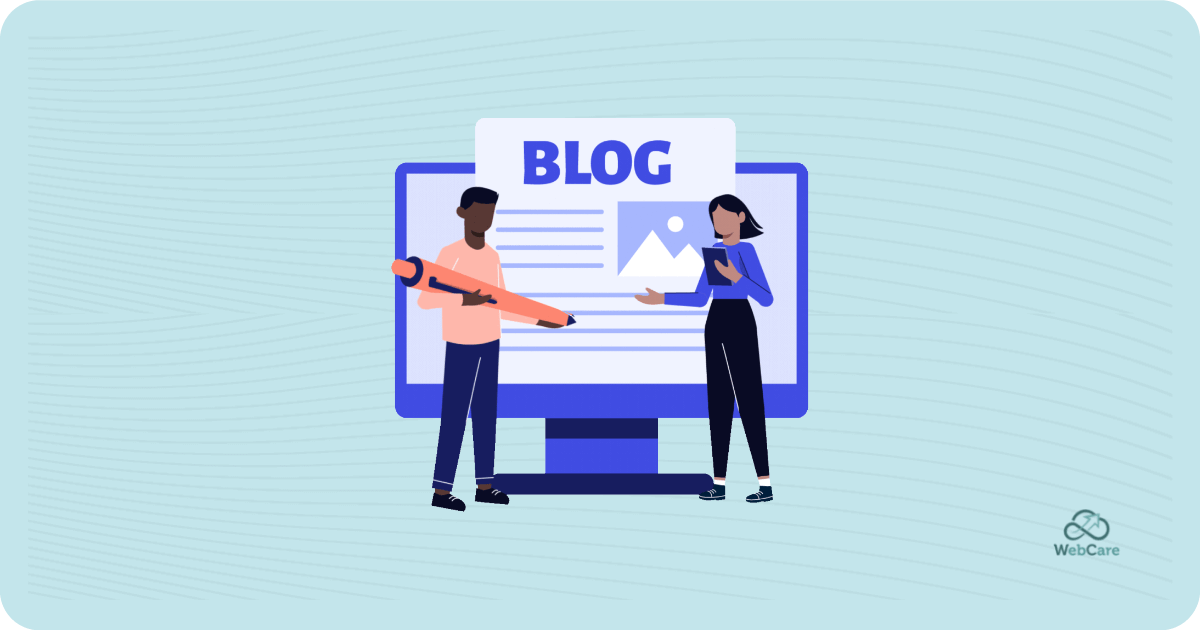 Let's just scrap that. There is no way to grow your blog in 8 simple steps. In fact, it takes over a 100 steps just to get started. Trust me, I have a killer list and have used it numerous times.
But let's not be negative here. I don't want to scare you away from starting and growing your blog. It is an incredibly satisfying endeavor, and my team and I will show you how to grow your blog and help you in every way we can.
We will share tips, tricks and personal advice weekly to guide you and encourage you.
Why? Because we are on this journey ourselves.
My expertise comes from assisting various clients in their content creation journey. I have built sites, assembled teams and managed the content creation process, which is not quite as simple as it seems.
And now it is our turn.
Our website is built (finally) and this is my auspicious first blog post.
So the gem of advice I want to share with you today, is simple. You've probably heard it a hundred times over.
There's a different version though that I greatly enjoy – a bit more humorous, but just as true.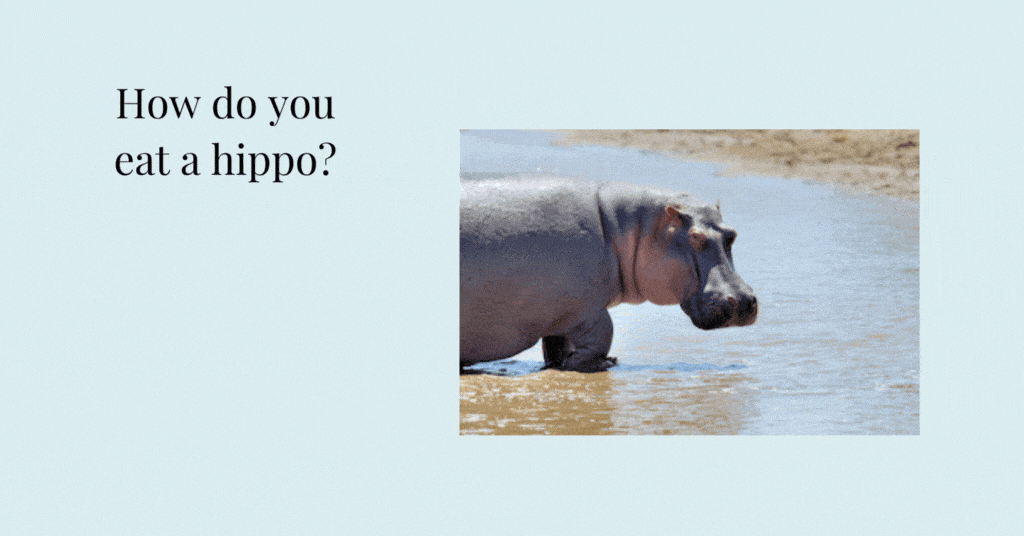 …. and so our journey begins. We are going to don our bib, pick up our cutlery, and take it one bite at a time. We will build up our blog. We'll reach out to clients. Help you where we can. Because your success is our success. Your growth makes us as happy as it makes you.
And one day, when you are too busy to blog, too busy to manage your team, too busy to post, edit, plan, schedule, make payments – because your business has taken off – then we will be there for you too.
Our team will make it easier for you. We will do the writing, scheduling, monitoring, formatting, publishing, checking the reports, plan again, and the cycle continues.
While you focus on your business – and reap the benefits of placing your blog on autopilot with us.
We look forward to that day, and in the meantime, join us on our journey to 100 blog posts.
Future Steps to Grow Your Blog
Keep an eye on our other blog articles, such as how to create a content calendar. We will share really useful tips to grow your blog. And at a later date, we will reveal the magic of 100 posts!
If you would like to stay updated and grow on this journey with us, don't be shy to like this post and follow us on LinkedIn.
Do you need help growing YOUR blog?
WebCare crafts quality content for healthcare blogs using our team of top AI optimization experts. If your YMYL blog needs E-E-A-T, our AI writers provide the authority and credibility your blog needs. Sign up to get Early Access to this service.
Recommended reading: