What is a Content Calendar and Why You Need One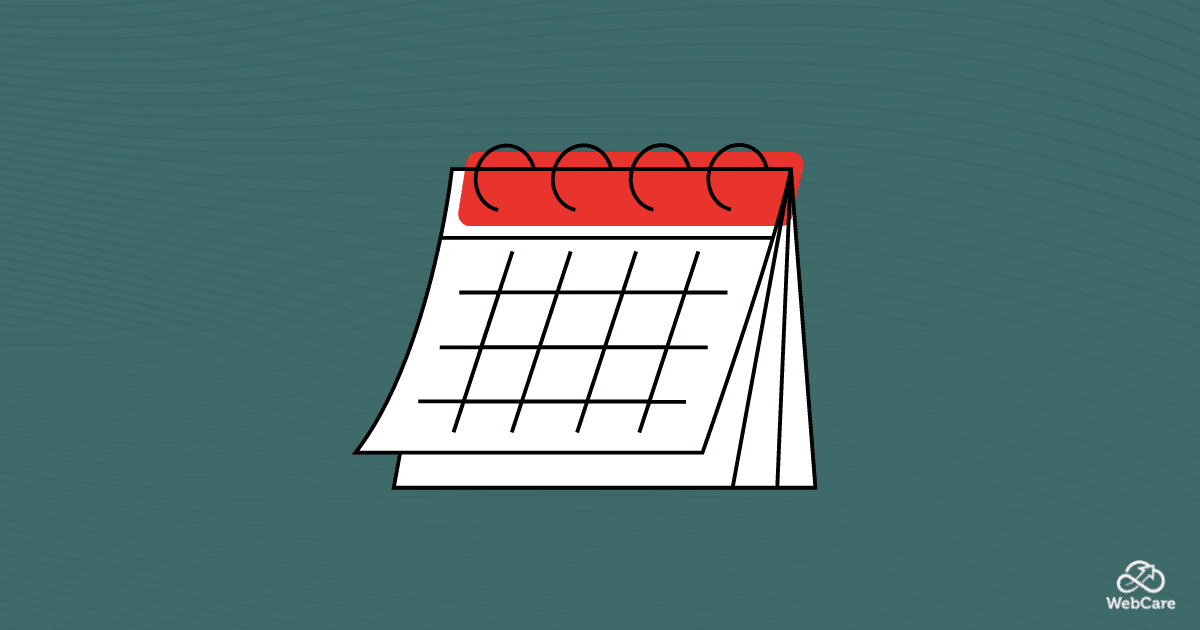 This popular saying could not be more appropriate for today's topic, where we will explain what a content calendar is.
We ourselves are ‌creating a content strategy and I'm here to tell you that having a content calendar is a game changer!
So, without further ado, let's start from the beginning and explain what is a content calendar.
What is a Content Calendar?
A content calendar, also referred to as an "editorial calendar," is a detailed schedule of planned content publication. Newspapers and magazine publishers use this, but for our purposes, we will focus on social media content calendars and especially content calendars for websites.
Most importantly, a content calendar is a marketing tool that allows your content strategy to be prioritized and shared visually with the rest of your team or simply for your personal benefit.
It serves as a transparent database for due dates, completed tasks, and current statuses of all project contents. Additionally, it makes who is in charge of the tasks associated with each piece of material immediately clear.
In the content creation process, there are a variety of creative roles. Your team can comprise experienced writers, copyeditors, strategists and graphic designers. A visual interpretation of your content planning will ensure each team member comprehends the process.
Creating a content calendar will make your planning and publishing schedule easy to use, organized, and effective.
Why is a Content Calendar Important?
OptInMonster reports that 72% of digital marketers identify content production as their most successful SEO strategy.
So it goes without saying that the development of a strong and successful marketing strategy relies heavily on the generation of content.
The term content calendar or content creation has been popularly linked to social media influencers and to the creation of images or visual aspects. However, it not only applies to posting on image-based social media channels such as Instagram and Facebook, but also to content writers or a team of writers who produce written content for websites and blogs.
What Should a Content Calendar Include?
Content that should be included in a calendar is future articles, status updates, planned promotions and keywords, partnerships, social media posts and even revisions of current material.
These are generally included in content calendars and content planning.
Important dates in your industry, such as Mental Health Awareness month, should be noted in your calendar.
Each piece of content you include in your calendar should have a distinct purpose. Content helps you to reinforce your brand vision.
Similar to how your organization is building toward a vision, expansion, and stronger relationships with clients and customers, your content should emulate that same direction.
Let's use a practical example to illustrate.
Content calendar example
Imagine you are a professional in ‌psychology. You want to attract more clients to your practice, and to do that, you want people to see you as a thought leader.
As a thought leader, you want to create meaningful articles and structure your topics and posts around events and dates that are of importance in your field.
Mental Health Awareness Month begins every year on the first day of May. This is an opportune time to publish authentic information, statistics, and advice through social media content creation and blog articles. Your creative team and topic expert writers will need ample time to plan ahead and produce quality content.
By reverse engineering, let's see how much planning and time the content creation process requires.
Reiterating the above example, our hypothetical goal is to publish on the first of May:
To start, accredited writers and writing teams have to do ample research and need two weeks' lead time. Articles then have to be copyedited and proofread. With possible revisions, at least two days should be added to this period.
Following the content writing process, a graphic design can take anything from a few hours to create the correct visuals to one week when designing something like infographics, which are more detailed and time-consuming.
Articles then have to be uploaded to the website and formatted, and queued for the correct publication date. If you focus on long-form-content, with matching images and graphs, this step can also take a day. For a month-long mental health awareness campaign, with bulk articles to be uploaded, even more time must be allocated to this step.
Taking these processes into account, we have now reverse engineered to the start of April. Time to plan ahead using a content calendar. This process can take a few hours up to a few days, depending on the amount of articles and blog posts that need to be created next month.
It is safe to say that if you are planning on implementing a thoroughly designed content calendar starting in May, the best content calendar practice is to plan it out in March. Always leave ample time for contingencies, as well as holidays and absenteeism of a vital team member, which can impact the content creation process.
Below is a content calendar example. This editorial calendar is a template, which you will find on Trello.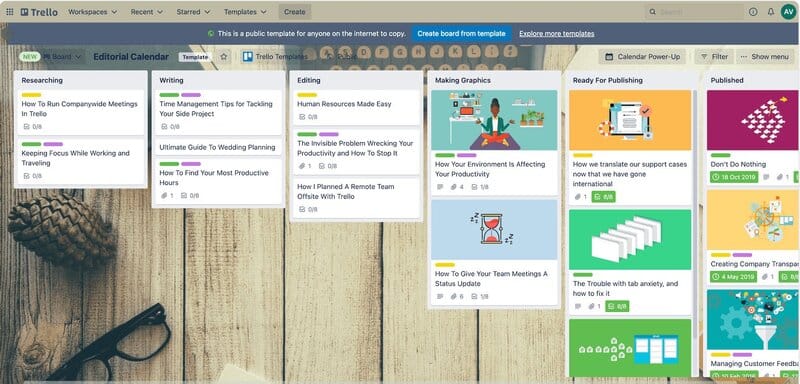 Conclusion: What is a Content Calendar
It might take a bit of focus and research, but remember, the time you spend optimizing your content creation process is double the time saved down the line.
Once you have implemented your first content calendar, you will soon realize that it's your best friend; your right-hand man, and you will wonder why you have not had a content strategy all along.
And remember, content and topic planning should be done at least one month ahead of publishing time.
If you enjoyed this article, and no longer wonder what is a content calendar, be sure to follow us on our social media accounts to stay up to date with our latest discussions and tips.
If you liked this post and think it might contain some gems that could help other people, please share and follow!
Do you need great content to fill your calendar?
WebCare crafts quality content for healthcare blogs using our team of top AI optimization experts. If your YMYL blog needs E-E-A-T, our AI writers provide the authority and credibility your blog needs. Sign up to get Early Access to this service.
Recommended reading: