How to Guard Your Blog's Reputation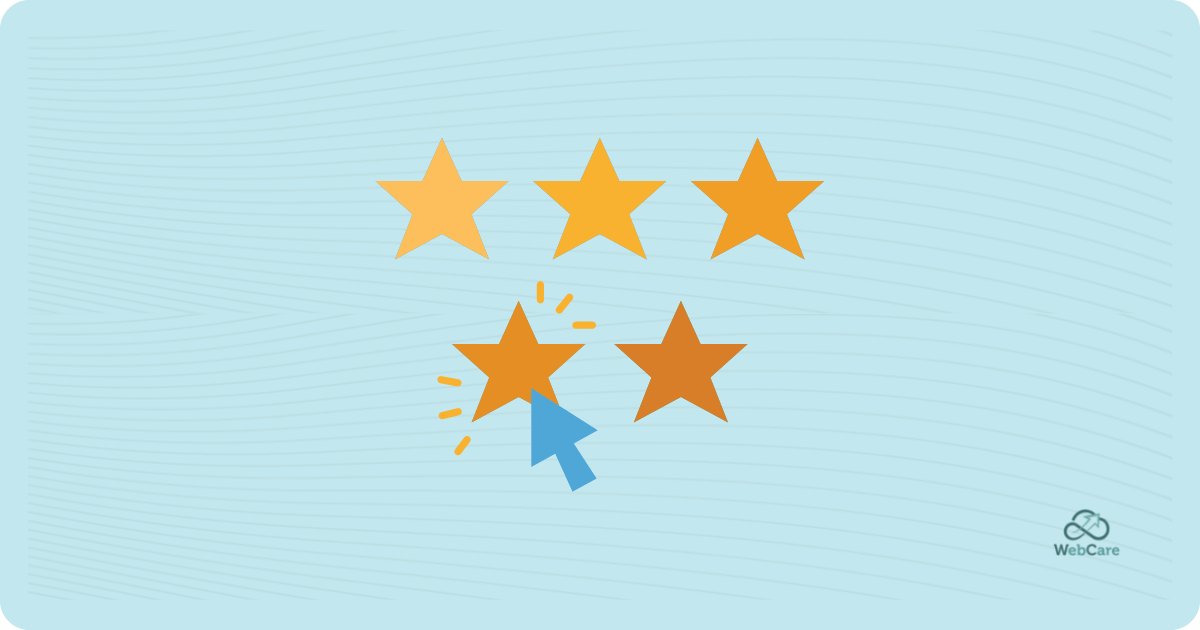 Four stars. The difference between a five star rating and a one star rating. Each star may as well be worth a quarter mil. If you have four or more, you can celebrate a millionaire's feast. If you only have one – you might as well close shop.
In our society, other people's opinions matter. Whether they review a product, service, or business as good or bad, this influences our own purchase decisions.
But sitting at the other end of the table – you are the one providing the product, the service, or the blog – how do you manage the reputation you receive? And how do you guard it against the grumpy old men and the Karen's of the world who are quick to criticise, condemn and complain?
To help us answer these questions, I approached Aleks. The very best customer liaison I've ever met!
Aleks & Alex
Aleksandra is one of two Customer Satisfaction Managers for an authority blog. With her colleague Alex, guarding the company's reputation is a full-time job.
These two can be reached via the contact forms, by replying to campaign emails, in response to purchasing a product, and they also have to manage Social Media responses. Plus, monitor review sites, and reach out to anyone who publicly complains without first trying to solve things.
The volume of correspondence or complaints they receive depends on several factors: whether there is a sale/promotion on a certain product, whether an email to subscribers has been sent out, or if a new product has been introduced.
Her biggest challenge is unhappy clients who did not get their products. Sometimes because of a technical problem, sometimes a misspelled email address, but over 90% of the time, because of the spam bin.
As you can see, keeping customers happy is a big responsibility. But the reason I knocked on her door is that I believe she has gems to share with blog owners about managing a blog's reputation. Without you needing an army of customer agents, either. I asked her a few pertinent questions, but first have to clarify this:
Aleks is an amazing lady with a beautiful smile, which you can hear over the phone.
She is so keen to help, she will even reply to a message in a bottle.
An avid traveler, she is also passionate about photography and has a wall decorated with items collected from her globe trotting endeavors.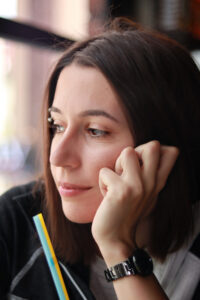 Unfortunately Aleks cannot be cloned, so you cannot use her clone for your blog. But we can learn from her. She explains that her willingness to be as helpful as possible directly results from being treated with the utmost respect by the company. This motivates her to present the company in the best light possible.
Our Interview Questions
Now that you know the volume of work the duo has to deal with, let's look at my questions and her responses:
How do you make an unhappy customer happy?
"The most important point is to find out why the customer is unhappy and do my best to fix the issue. If they did not receive the product they paid for, I firstly provide them with the product and then investigate what may have gone wrong to prevent it from happening again.
Most of the time, the culprit is a simple typo in the email address, or a wrong email address. Oh, and don't let me forget the black hole of all mailing clients—the infamous spam folder!
Whatever the reason, not delivering the service we promised may shake the customer's trust, but once we solve the issue, we can re-establish the connection and prove that we care and always have their back.
Aside from that, and this may be something I will emphasize a few times, it is extremely important to me I treat people with kindness, respect, and positive attitude.
Communication is key, and if we are simply kind and fair to each other, we should be able to overcome any obstacle. If the circumstances allow for it, a bit of humor is always welcome as well."
When responding, do you use a script?
"My colleague and I use a script only with certain types of (technical) tickets. In most cases, we directly reply to customers because we want them to know there is an actual, caring human being on the other end.
Additionally, each inquiry is different, so we have to examine it carefully to accurately address and solve the issue."
Is there a magic trick to dealing with people?
"I wish! Unfortunately, that is not the case. With there being 8 billion people on the planet, it is practically impossible for one approach to work on everyone.
At the same time, the beauty lies in the very fact that every single person is different."
What works for you?
"Thanks to having visited many countries around the world and thereby having met a variety of people from different cultures, I realize that kindness, politeness and a genuine smile go a long way.
Personally, I truly find pleasure in helping others, even when they do not ask for help in the first place, which is why this job is perfect for me.
Of course, it goes without saying that timely responses and technical knowledge are a must – combined with positivity; it makes for a perfect recipe for success and keeping customers happy."
Considering review sites, is it possible to prevent bad reviews?
"Not entirely, no.
We can do our best to ensure customers can immediately access the product they purchased. It is just as important that there should be no discrepancies between what was promised and what was delivered."
Is it possible to fix a bad review?
"This really depends on the website. On TrustPilot, for example, users can edit or delete their review.
Although it seldom happens, customers sometimes leave a bad review or a negative comment on our social media instead of reaching out to us first.
I completely understand their frustration not receiving the service promised, but mistakes or technical glitches do inevitably happen. But when customers purchase a product from us and need assistance, they can always reach out and we will try to help to the best of our abilities.
In some cases, even after reaching out and solving the issue, the negative review remains. This honestly saddens me because we genuinely care about helping people.
However, when I see negative reviews on other companies, it means more to me to see that the company has responded and solved the issue. It will make me trust them even more than if there were no bad reviews whatsoever."
Conclusion: Guarding Your Blog's Reputation
Aleks ended our discussion with the following wish:
"This may sound extremely simple, I would just wish for people to be more understanding. Sometimes things happen that are simply out of anyone's control, but I can personally promise that I will always do everything in my power to assist a customer, along with my colleague."
As I'm sure you have noticed, Aleks is an amazing lady with a positive attitude. Do you see why I interviewed her?
But the gems that I can surmise from our conversation are that inevitably, things can go wrong. People will complain. But by responding quickly, determining what happened, and then fixing the problem with warmth and friendliness, you will win a customer for life.
Smile when you speak to someone over the phone, smile when you email. Genuinely care about helping the other person. And if you can employ a customer liaison, treat them with kindness and respect, as this, in turn, will be passed on to the customers. But the best part of everything she shared was this:
My personal insight is that a 5-star rating might not always be realistic. But if you have a bad review, reach out and solve it as quickly as possible. Be friendly and help your customers to the best of your abilities. Guard your blog's reputation to keep your customers happy and your business healthy.
If you liked this post and think it might contain some gems that could help other people, please share and follow.
Do you need top quality content for your blog?
WebCare crafts quality content for healthcare blogs using our team of top AI optimization experts. If your YMYL blog needs E-E-A-T, our AI writers provide the authority and credibility your blog needs. Sign up to get Early Access to this service.
Recommended reading: